An immediate family member (salaried or self employed, Indian or NRI) can be a co-applicant.
A co-applicant to your home loan helps –
increase your loan eligibility
buy a bigger home
get your home in your preferred location
avail of higher tax benefits
share loan repayment


A co-applicant need not be part owner of the property

Women co-owners could enjoy a lower rate
A home is a 'once-in-a-lifetime' investment for many of us. It is natural that we want to make it as big and better as practically possible. Affordability is what determines the size, location and quality of our home. No doubt, having the possibility of availing a home loan has improved affordability. However, your home loan eligibility depends on your age, income levels, other loans that you are still repaying, etc. Lenders have prudent norms which stipulate that your home loan EMI combined with all the other EMIs that you may be presently repaying, cannot exceed a certain level of your take-home pay.
Improving your home loan eligibility
One way to increase your home loan eligibility is to add co-applicants with independent income source. The lender will consider their income while assessing your repayment capacity, which in turn, will increase the amount of home loan you are eligible for.
Who can be a co-applicant?
Generally, an immediate family member can be your co-applicant. The co-applicant can be salaried or self-employed; Non-Resident Indians or NRIs is also eligible to be co-applicants.
Co-applicant versus co-owner
A distinction needs to be made here between a co-owner and a co-applicant. A co-owner is a joint owner of the property whereas a co-applicant need not be a part owner of the property. The basic principle is that all co-owners of the property will have to be co-applicants of the home loan. However, all co-applicants need not necessarily be co-owners. Only their income is considered for credit / loan appraisal.
Key Benefits Of Taking A Joint Home Loan
key benefits of taking a joint homeloan
Higher loan eligibility

Higher tax benefits

Special interest rates for women co-owners
There are two important benefits of a joint home loan. They are:
Higher loan eligibility:
By pooling their incomes together while making a joint home loan application, the applicants become eligible for a higher loan amount and can hence afford a bigger / better home.
Higher tax benefits:
By applying jointly for a home loan, tax deduction available on home loan can be enjoyed by the co-applicants separately, provided they are co-owners of the property and each of them is contributing to the home loan repayment. a) Principal repayments are eligible for deduction under Section 80C of the Income Tax Act up to a maximum limit of Rs.1.50 lakh. b) Home loan interest payments enjoy tax deduction under Section 24 up to Rs 2 lakh if the property is self-occupied; if the property is let out, the entire interest becomes eligible for tax deduction, i.e., there is no maximum limit. In a joint home loan, since each co-applicant is eligible individually for the above deduction, the collective tax benefits are much higher than in the case of a single applicant loan. The actual amount of tax benefit enjoyed by each co-applicant is in proportion to their contribution in repayment of principal and interest, subject to the limits mentioned above. Co-applicants can therefore plan how much tax benefit they would like to avail based on which they can decide what proportion of the loan each is going to repay.
Special interest rates for WOMEN CO-OWNERS:
Some lenders offer a differentiated home loan interest rate for women customers, which is usually a few basis points lower than the normal home loan rates. To take benefit of the discounted interest rate, a woman has to be the sole or joint owner of the property and an applicant or co-applicant for the home loan.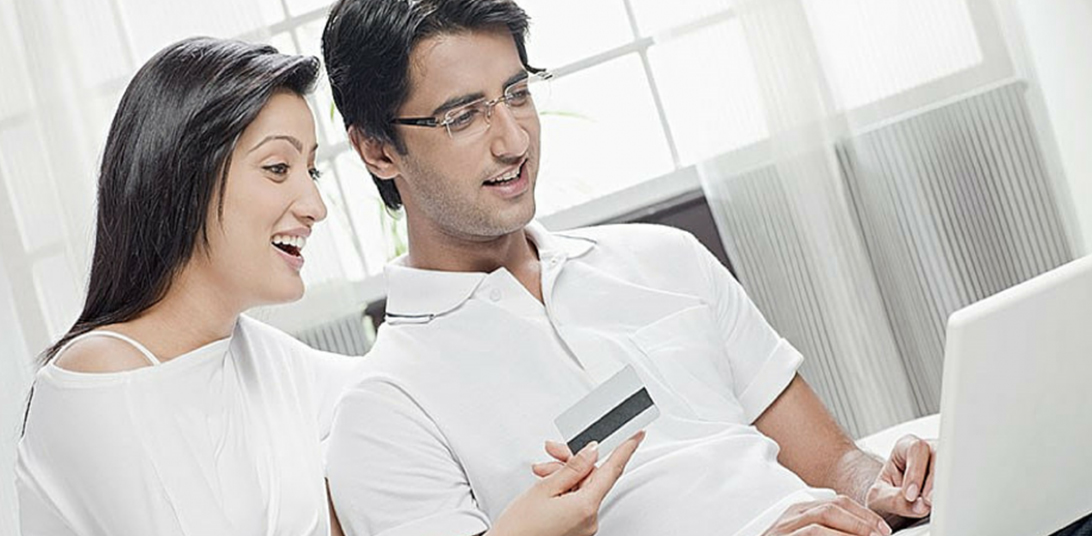 Caveats
While in most cases it helps to take a joint home loan, indicated below are some situations when you should avoid applying for a joint home loan:
Your eligibility as a single applicant meets your loan requirement.

You have a low credit rating due a poor credit history.

You are repaying an ongoing loan, availed as per your maximum loan eligibility.

You are currently purchasing a lower value property (maybe for investment purposes) and may purchase a bigger property in the future for self occupancy.

You are about to retire shortly.
Repayment responsibility
Home loan repayment is the collective and also individual responsibility of all co-applicants. Loan payments can be made in any way the applicants choose; they can separately make the EMI payment or do so through a joint bank account.
Documentation
Proper home loan documents such as your KYC (proof of identity and address), income and property documents are essential to avail the loan quickly and smoothly. It is on the basis of these documents that lenders process your home loan application. All co-applicants' KYC documents need to be submitted to the lender while income proof of only those co-applicants whose income is to be considered for loan appraisal need to be submitted.
Conclusion
Taking a joint home loan is beneficial not only in acquiring a larger or better home, but also in bringing down the overall cost of home due to the increase in tax benefits. Moreover, the sharing of responsibility in the servicing of the loan also brings down the burden of loan repayment.
Also Read - Home Loan for Women

Home calculations made easy to help you plan your home