Now here's a home feature that has a surprising amount of potential to be creative with. If you're looking for inspiration to change the way you walk up to the next floor in your home, here are some we found the most inspiring!
1
Floating staircases are always beautiful, somehow, and perfect for the contemporary style home. This staircase uses a lighter wood to compliment the orange in the upholstery of the room, to create a floating staircase, reinforced by glass slabs. Stunning!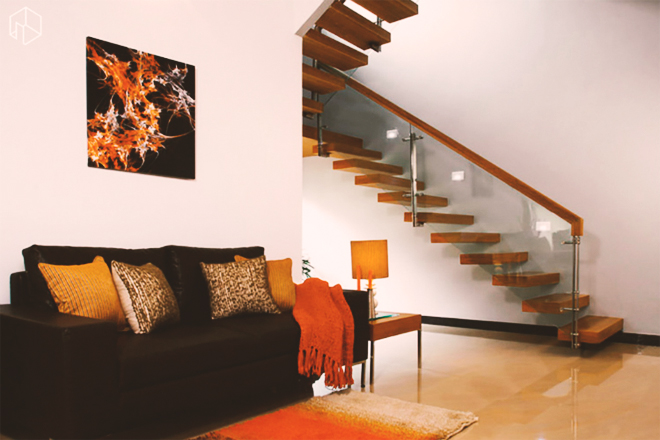 Design by Savio and Rupa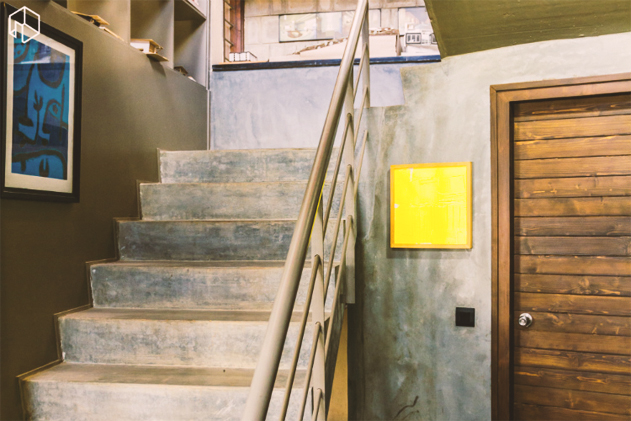 Design by MayaPraxis
2
This is a unique design if there ever was one. In a more ethnic space, this staircase is done with a rough cement finish that continues onto the walls. Matched with deep olive paint on the ceiling and walls makes for a truly beautiful corner!
3
This discreet staircase is a real beauty. Notice how it is gently enclosed by a high, spaced-out, staggered wall and a wall-to-ceiling divider. The further camouflage with small potted plants, a shelf and beautiful lamps above aesthetically separate the staircase from the living room.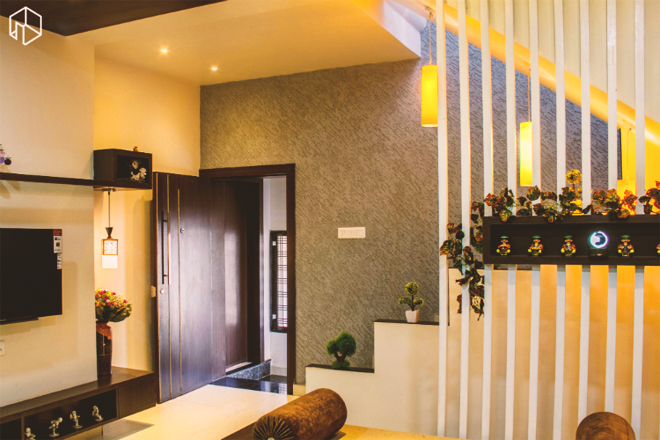 Design by Aakar Architects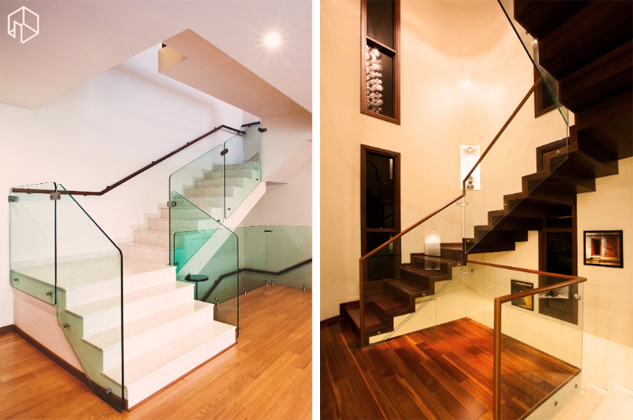 Designs by Alex Jacob
4
These two staircases use glass slabs to replace the traditional railing. Perfect for those who love clean lines and the glass-and-chrome look; elegant when combined with marble, and a warmer when combined with wood.
5
Now this is far from apologetic.We loved this luxurious traditional staircase with wooden slabs on the top of each stair. A square at the end of the railing with delicate ceramic tiles was the only embellishment, giving it a unique flair. Nicely done!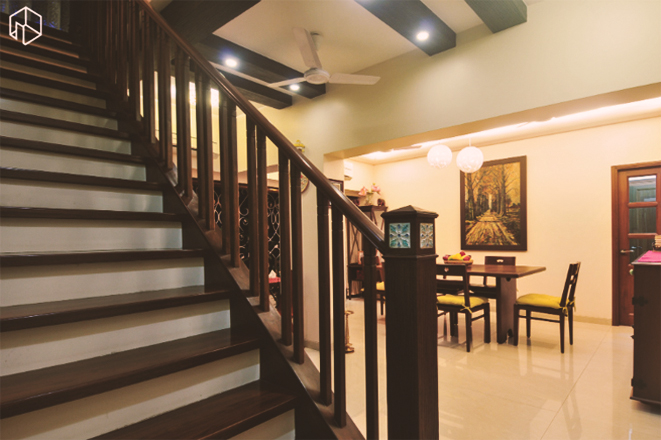 Design by Banaji & Associates
We hope you liked our top 5 choices for beautiful staircases! Stay tuned for more collections on this space. And don't forget to share your thoughts, ideas, and collections with us!

Home calculations made easy to help you plan your home