Lenders offer tailor-made home loans to suit the needs of the Self-employed.
Self-employed professionals (doctors, lawyers etc.) and non-professionals (traders,etc.) can avail of home loans.
Lenders assess tax returns and P&L account statements and balance sheets of the business entity to determine loan eligibility.
Self employed get tax benefits on the home loan repayment.
You can add a salaried co-applicant.

Jane Austen, the famous English novelist, once said, 'There is nothing like staying at home for real comfort.' Nothing can be more true. All of us aspire to be proud home owners, but a home purchase needs a huge amount of money and very few can afford to buy one as an outright purchase. This is where lending organizations come into the picture. They make your dream come true providing you the required amount of money to fund your home, repayable in modest installments over a long term of 20-30 years.
Self-employed? You are eligible too
Self-employed entrepreneurs can get home loans with as much ease as those with salaries or regular incomes. Lenders have designed home loan products specifically tailored to meet the requirements of the self-employed.
In general, there are two categories of self-employed individuals: professionals and non-professionals.
Professionals

include doctors, engineers, lawyers, CAs, MBAs, etc., who are educationally qualified in their domain and have set up their own businesses.

Self-employed non-professionals

include traders, contractors, commission agents,etc. and are not educationally qualified in their area of business.
Eligibility to Apply
Self-employed individuals are eligible to apply for home loans, either individually or jointly. While all proposed owners of the property will have to be co-applicants, all co-applicants need not be co-owners. Usually, co-applicants are close family members.
Key factors considered by the lender are:
1. Income and repayment capacity of the applicant
For this purpose, lenders require 3 years' IT returns and at least 2 years' audited Profit and Loss Account Statements and Balance Sheets of the business entity.
2. Profile of the applicant
The lender assesses the home loan application based on certain individual parameters like:
Applicant's age:

The younger you are, the more time you have to repay your loan and longer the home loan tenure you can apply for. Older applicants may need to make a larger down payment towards the home purchase.

Educational qualifications:

Some lenders use educational qualifications as a parameter for assessing the eligibility of the customer.

Number of dependants:

The amount of disposable income is an important factor in assessing the applicant's ability to repay the home loan. It is assumed that higher the number of dependants, lower is the applicant's disposable income and vice versa.
3. Overall financial position
Your ability to repay the loan is based on your overall financial position. The lender assesses your existing debts such as credit card bills, personal loans, another home loan, etc. Lower your existing debt, greater are the chances of securing a home loan.
4. Entrepreneurial ability
As you are self-employed, your ability to generate income is a crucial factor. The lender looks for profitability of your enterprise and also the number of years you have been successfully operating the business. It also helps if you can provide the documents concerning the risk factors of the business. All these elements (including your overall financial position and entrepreneural ability) will be judged by the lender from your audited financials and IT returns. Make sure your accounting books and tax returns are up-to-date.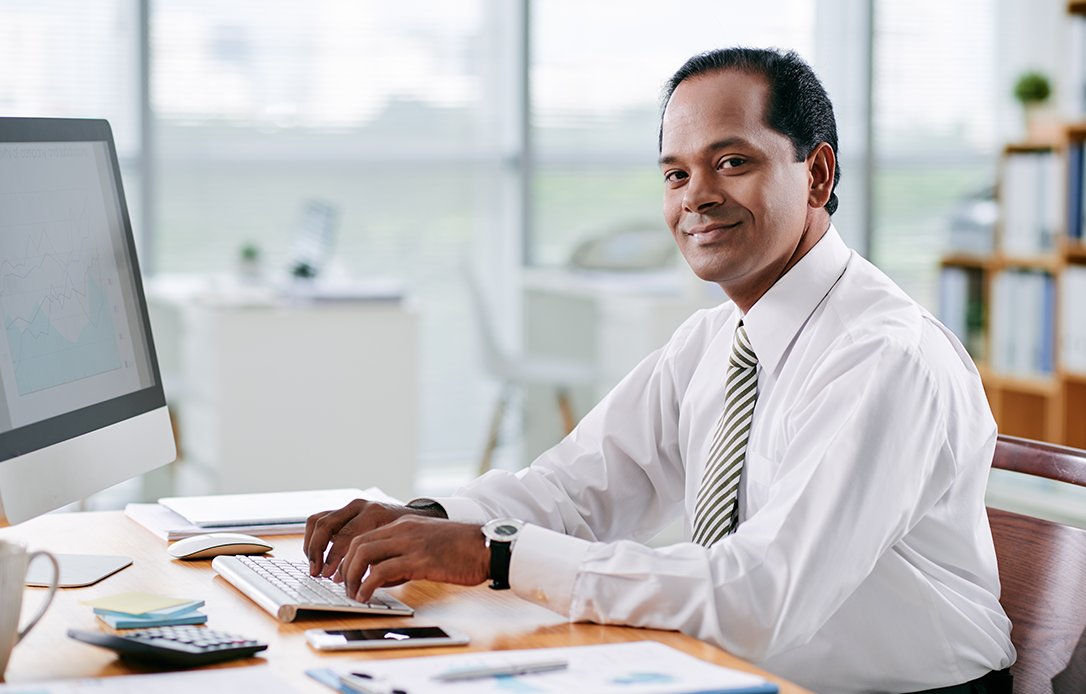 Documents Required
The following are the important documents that all the applicants/co-applicants need to submit along with the signed application form for the loan approval:
Proof of identity (Passport, Voter Card or Adhaar Card Copy)

Proof of residence (Passport, Voter Card, Adhaar Card, Bank Account Statements, Property Tax Receipts, Utility Bills)

Proof of income (IT Returns, PAN Card, TAN Card, Current Account Statements)

Certified financials (Audited Profit and Loss Account and Balance Sheet)

Property related documents (Copy of the Property Purchase agreement)
Terms and Conditions
Indicated below are the broad terms and conditions applicable to home loans for self-employed applicants:
The maximum tenure for home loans under adjustable rates can stretch up to 30 years. In case of fixed rate home loans, the maximum tenure is 20 years.
The amount of loan approved by the lender will depend on a number of factors such as the customer's repayment capacity, age, etc. Indicated below is the maximum amount the lender would offer depending on the cost of the property:
90 percent of the property cost – loan amount up to Rs. 30 lakh

80 percent of the property cost – loan amount between Rs. 30.01 lakh and Rs. 75 lakh

75 percent of the property cost – loan amount above Rs. 75 lakh
Lenders offer two kinds of interest rate options – fixed and adjustable.
Adjustable Rate Home Loan:

It is linked to the lender's benchmark or Retail Prime Lending Rate (RPLR). The rate is revised every quarter depending on any change in the RPLR. If the interest rate changes, it usually results in a change in your home loan tenure, with or without a change in EMI.

Fixed Rate Home Loan:

Here, the interest rate remains the same as the rate determined at the time of loan disbursement. However, it remains fixed for a stipulated period of 2/3/10 years, after which the loan automatically gets converted to adjustable rate.
Some lenders allow customers to switch between fixed and adjustable rates depending on certain conditions.
Repayment Options
Lenders offer the following home loan repayment options:
If you purchase a property under construction, the EMIs start only after the full disbursement of the home loan. Until then, you have the option to pay interest only on the amount drawn and start paying the EMIs once the entire loan amount is disbursed.
This option facilitates increase in the EMI payment as your income increases, resulting in the faster repayment of the loan.
This option allows you to extend the tenure up to 30 years, enhancing the loan amount you are eligible for or reducing the amount of EMIs
Some Key Points on Home Loans for the Self Employed
Here are some aspects to keep in mind on how to get home loan, specifically in case of self-employed home loans:
The lender deploys specific appraisal methods while processing home loan applications from self-employed applicants. Lenders insist on appropriate documents such as audited balance sheets and profit & loss accounts. This gives the lender a fair idea about how the business is performing.

Lenders take into consideration your net profit (after adjusting depreciation,depletion etc.) while sanctioning the home loan.

File your income tax returns regularly and on time. Lenders usually check the previous two years' IT returns. .

You get tax benefits both on the repayment of the principal amount and payment of interest on the housing loan.

Apply for a home loan when your business is doing well in order to ensure positive response from the lender.

You get tax benefits both on the repayment of the principal amount and payment of interest on the housing loan.

Applicants offering a larger down payment and holding a good credit score are considered favourably by lenders.

You can have a salaried co-applicant (such as your salaried spouse) to your loan.

Location is not a constraint while applying for a home loan. You can reside in one location, acquire property in another location and service the loan from an altogether different location.

You can apply for a home loan and get to know about your eligibility for home loan even before you finalize the purchase of the property.

If you are a busy professional, lenders offer the facility of providing you with door-step assistance.

No prepayment charges are levied for part or full prepayments under floating or adjustable rate home loans.
Also Read - Step by Step Home Loan Process

Home calculations made easy to help you plan your home