There are numerous kinds of 'housing loans' to suit your needs:
Home Loans as the term implies, are for the purchase of a house

House Renovation Loans funds your home refurbishment

Home Extension Loan funds an additional space to your home

Plot Loan funds purchase of a plot of land

Short Term Bridge Loan funds new home till sale of existing home

Reach Loans are for customers in the unorganized sector

Rural Housing Finance are loans for farmers, agriculturalists, etc.
A home loan is available in many forms depending on your specific needs. Some people may want to purchase an apartment, while others may want to construct a house of their own by purchasing a plot of land. Some may want a new house, while others may want to refurbish their existing home. To cater to the varied needs of different sets of people, housing finance companies have diversified their portfolio of loan offerings with several types of housing loans. It's thus prudent for customers to assess their requirements and apply for the most suitable home loan. The common types of housing loans available include:
Home loans
As the name suggests, these loans are meant for purchase of a house. These include loans for:
Purchase of a new apartment, row house or bungalow from a developer or a development authority.
Purchase of resale properties.
Construction of a house on a plot of land.
House Renovation Loans
A beautiful house exudes good feelings and creates a positive environment for both – the residents and visitors. If you already own a house, you can renovate it to create a fresh and vibrant ambience. House Renovation Loans help you enhance your home in many ways such as changing tiles, painting or redoing the flooring and interiors of the house.
Home extension loans
Over a period of time, as your family grows, you may need a bigger house to comfortably accommodate the requirements of all the members. A home extension loan could be useful in such situations. You can get a home extension loan to fund the cost of adding more floors or rooms to your existing house.
Plot loans
If you want to construct your own house, you ought to invest in a residential plot of land. It's easy to obtain a plot loan, which is available for purchase of new and resale plots of land.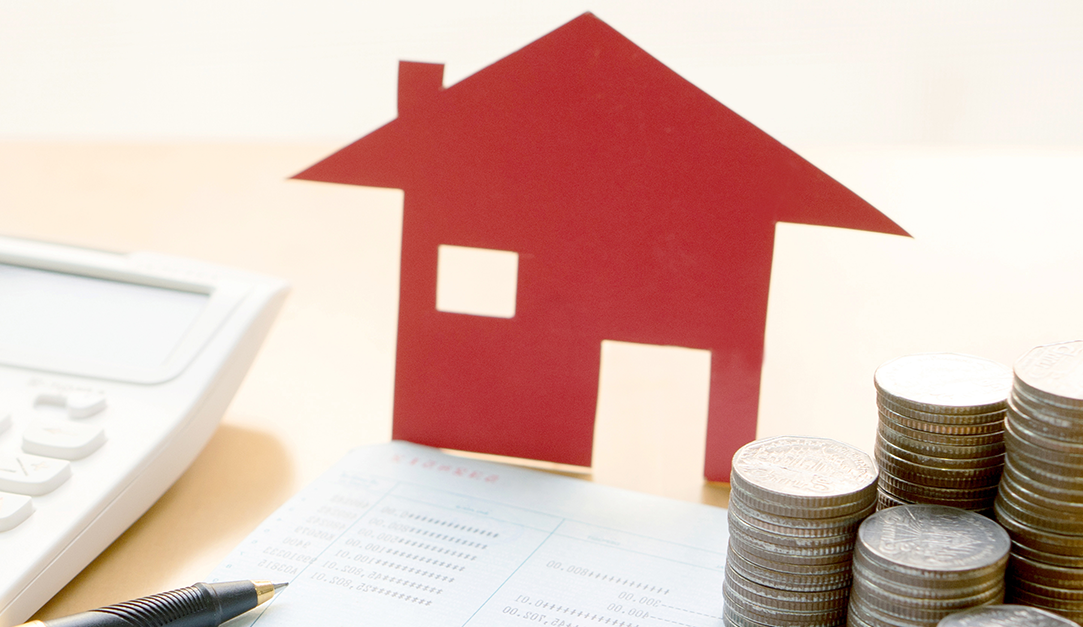 Short-term bridge loans
Most of us sell our existing house to buy a bigger or a better house. During such times, if you come across a suitable property, you may be very keen to purchase it right away. The only thing which may hold you back is the dearth of funds in case your existing house isn't sold on time. In such situations, you can avail a short-term bridge loan to get the funds required to purchase the new house while you await the sale of your existing property. By availing a short-term bridge loan, you neither have to worry about missing the opportunity to purchase your shortlisted house nor do you have to make a distress sale of your existing property.
Rural housing finance
These loans are specially offered to farmers, agriculturists, planters and horticulturists for purchase of a residential property in rural and urban areas, construction of a house and improvement or extension of existing house property. Rural housing loans are also available for salaried and self-employed individuals for purchase of a property in their village.
Balance transfer loans
You can get your existing home loan transferred to another lender who may offer lower interest rates, better repayment terms or enhanced services.
Reach home loans
These loans are meant for individuals who work in the unorganized sector. Reach loans can be availed for purchase of new or existing property, construction of a house on a freehold or leasehold plot or on a plot allotted by a development authority, or for extension and enhancement of existing house property.
As seen above, a variety of housing loans are available to serve the varying needs of people. All individuals – including NRIs – can apply for home loans, house renovation loans, home extension loans and plot loans. However, short-term bridge loans,rural housing finance and reach loans are only available for Indian residents. To be eligible for a housing loan, you need to have sufficient earnings and a healthy credit profile. Lenders will evaluate your earnings to judge your ability to repay the loan, while your credit profile will indicate your willingness to repay debt in a timely manner. Despite good income, lenders may reject the loan application in case the credit profile is tainted. Therefore, it's imperative for you to repay all your dues on time.
Upshot
Buying a house is one of the biggest and most important decisions of a lifetime. Therefore, it requires meticulous planning and careful consideration. After saving money for the down payment, you need to select a suitable housing loan based on your needs. Contrary to the general belief, home loans aren't only available for purchase of a house; you can also get loans for construction, renovation or extension of house property. Moreover, you have the option to transfer your existing housing loan from one lender to another. A good house is essential for the all-round wellbeing of a family. Therefore, it's important to give utmost priority to the decision of purchasing or improving a house. Easy availability of housing finance has helped many people fulfil the ambition of owning a good house. In case you have similar aspirations, the best time to act is now.
Also Read - Home Loan Procedure

Home calculations made easy to help you plan your home