Renovating your home can be very fulfilling.
Funding is the key.
A house renovation loan is cheaper than commercially available loans.
Other advantages of a house renovation loan are –

tax benefits
faster processing
simple to avail
flexible usage
A home is not just about a roof over your head. It is much more than that. Your home is your pride, reflecting your status and accomplishment. It's a pleasure to live in a beautiful house. Aesthetics and comfort matter as much as your home's location and construction quality. The condition and ambiance of your house creates the much important first impression in the mind of your guests. Make your home a reflection of your personality. You no longer need to wait till you save sufficient funds to renovate your home to your requirement, you can avail of a house renovation loan.
You can avail a house renovation loan to modify, refurbish or renovate your home. The prime benefit of a house renovation loan is that it allows you to upgrade your existing home to a contemporary design and a more comfortable living space, customized as per your tastes and aesthetic preferences. These loans are similar to a house loan. While a home loan enables you acquire a house, house renovation loans are meant for improving the home that you already own.
Why should you opt for a house renovation loan?
Though there are various ways in which you can fund your home renovation, house renovation loans have a few advantages that make them attractive. Here is a look.
Lower interest rates:
While you may avail a personal loan for the purpose of your home renovation, the interest on such a loan is typically high as this is an unsecured loan. A house renovation loan is usually available at the same rates as a home loan, making it an attractive option as it is secured against your home ownership.
Tax benefit:
A house renovation loan fetches you a tax benefit on the interest component, that is, you can avail a deduction of up to Rs. 30,000 per annum (under section 24) for the interest that you pay on these loans. This deduction of Rs. 30,000 is within the overall limit of Rs. 2 Lakh available on loan interest payment of self-occupied homes. In other words, interest payments on home purchase and house renovation loans put together qualify for a deduction of up to Rs. 2 lakh. The Rs. 30,000 deduction could result in a tax saving of up to Rs. 10,300 thus lowering your overall cost of borrowing.
Minimal documentation:
House renovation loans entail relatively simple documentation when compared to other modes of financing. All you need is basic documentation like identity / income proof, photographs, property title deed, etc. If you are an existing customer of the housing finance company (you have taken a home loan from the lender), the documentation becomes simpler.
Quick processing:
House renovation loans are processed quickly as the documentation is minimal and hassle-free. So you can get your renovation work started at the earliest without a long wait for your loan application to be approved.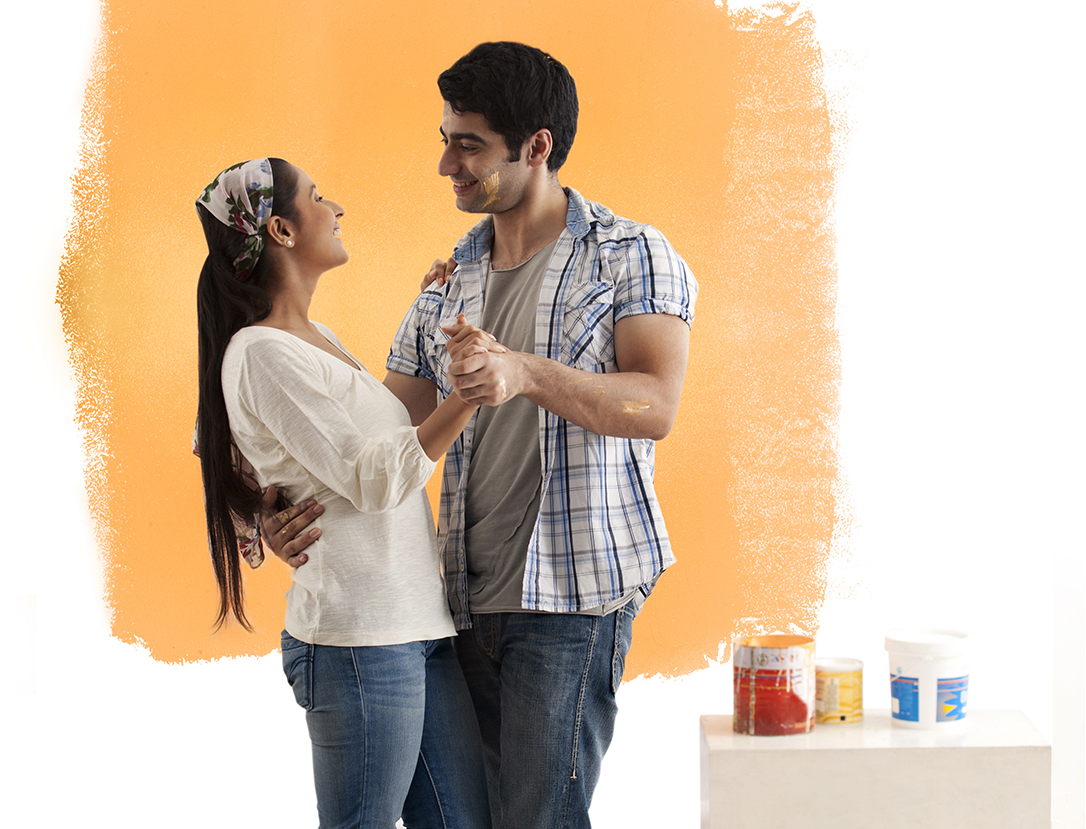 About House Renovation Loans
House Renovation Loans are flexible, hassle-free and a low-cost means of making your home a more comfortable living place. Some key aspects of a house renovation loan are:
Flexibility in usage:
You may utilize your house renovation loan for a range of activities in your home such as renovation, repairs, flooring, extension, painting etc. In other words, you can use your loan funds for any work that pertains to the structure of your home. You cannot however utilize it for repair or purchase of movable items like furniture, fixtures, furnishings etc.
Eligibility:
You may apply individually or jointly for availing this loan. If your home is jointly owned, all owners of the property have to necessarily apply for the house renovation loan. However, your family members may become joint applicants for the loan even if they are not joint owners of the house.
Features:
The loan tenure can be up to 15 years. Your actual tenure would depend on your profile – your age at maturity of loan, age of your house property, your income, etc. The interest rate is typically the same as the home loan interest rate. Interest rates could be adjustable (floating) over the tenure of the loan or fixed for a specified period. Lenders usually grant existing customers up to 100% of their renovation estimate subject to a specified ceiling on the market price of your home. New customers may however be granted a lower percentage of their estimate, again subject to the limitations on the property value.
Documents required:
You would require the following documents for availing the house renovation loan:

Duly filled application form

Identity, income, employment and residence proof

Last 6 months' bank statement

Photographs

Cheque for processing fee

Original title deed of your home

No-encumbrance certificate

Architect/engineer's estimate of your renovation work
conclusion
Having your home renovated can not only improve the utility of your home, but also uplift your spirits and give you the satisfaction of proudly showcasing your home to family and friends. Availability of hassle-free house renovation loans removes the funding constraint that may be holding you back in making your home just that bit more liveable and likeable. The tax deductions that come along with this loan add to the benefits. Go ahead; give your home the shape that your heart desires.

Did You Know?
Interest rate on a house renovation loan is much lower than that on a personal loan.

These loans can be used for any repairs and renovation to the structure of your home; however, they cannot be used to purchase/repair moveable items such as furniture.

Existing customers can avail up to 100% of renovation estimate.

House Renovation Loans are available for tenure of as long as 15 years.
Also Read - Pre-approved Home Loan

Home calculations made easy to help you plan your home