First time home buyers should carefully plan their home purchase.
Some tips for first time home buyers are:

The size of the home should be based on your budget, number of family members,etc.
Builders charge higher rates for apartments on higher floors in high rise buildings.
Decide the type of home you need - apartment, independent house etc.
Consider your need for amenities such as gym, pool, etc.
Location of your home (proximity to schools, hospital, etc.) is important
Buy a property from a reputed builder.
Avail a home loan to fund your dream home.
Are you planning to purchase your first home? Owning a home is a dream for many people, but to translate that into reality requires hard work, diligence and financial commitment. As a first time home buyer you need to be extra careful and have an in-depth understanding of the processes involved.
Looking for a home requires your time, effort and commitment. You need to carefully weigh your options given your current lifestage and budgets. Most people purchase a house only once in their life, so it is exceedingly important that you do it right. The house should be fairly future-proof in the sense that it should serve the needs of your family for years to come in terms of living space, location as well as value.
Given the complexity of home buying, here are first time home buyer tips:
How big is too big?
There are a number of factors that you should weigh when it comes to the size of the home. This would depend on your budget, the number of family members living in the house today and in the future, the possibility of having guests come over to stay, whether the house is solely for self-use or you are also buying it from an investment point of view, etc. Answering these questions would help you decide the ideal size of the dwelling.
Floor rise:
Developers often levy a higher rate per square foot for flats which are located on higher floors in a high-rise building. This implies that the rate of the 1st floor apartment maybe cheaper than one on the 10th floor. Corner flats similarly are sold for a premium. Keep this in mind while making a purchase.
What type of house?
Today, there is no dearth of choices in housing. You can get everything from a small studio apartment to a mansion. Decide on the type of house that is most suited to your needs. Also consider if you would like to purchase a pre-constructed property or a tailormade one to suit your needs.
Give a thought to amenities:
Modern housing has revolutionised the way people think of their homes. Today, housing complexes come bundled with amenities like gyms, spas, swimming pools, club houses, etc. However, the cost of these amenities has to be borne by the occupants. You should carefully weigh the need for these amenities and whether they fit in with your particular lifestyle. As an example, if you have young children, then having an apartment complex with a game room may be a good investment. Do not forget to take into consideration parking areas or garages if you own vehicles; you will need space for them.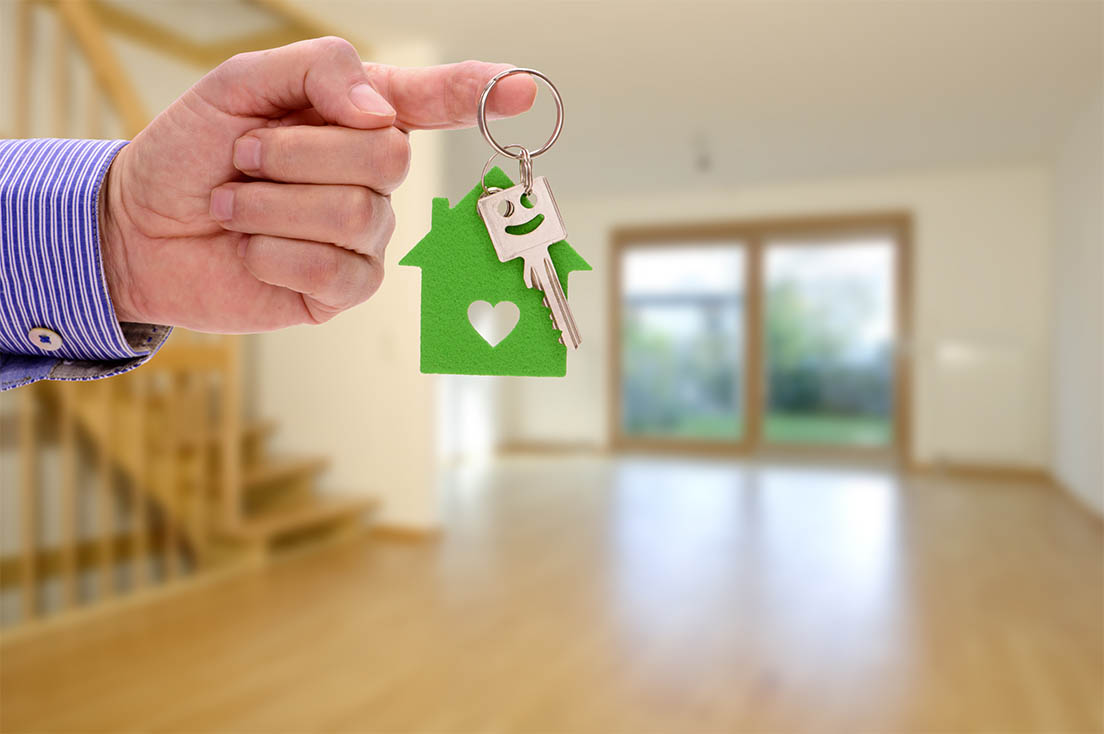 Location is paramount:
Depending on your daily schedule, work location and the need for good schools for your children, you should pick a house in the right area. You should also opt for a location with a hospital in the area where you can go in case of medical emergencies. Some people need good access to public transport like the presence of a metro station nearby, a bus stop or a train station. Consider all these factors very carefully when purchasing a house. When choosing the location, also give a thought to the neighbourhood, the building's society and their rules and regulations. Depending on your preference, you may want a house in a quiet neighbourhood or with a market nearby. Similarly some people prefer a house with a small garden or greenery around the building.
Reputation of the promoter/builder:
It is important to take into consideration the reputation and track record of the promoter/builder of the property in which you plan to purchase your house. Find out if the builder has the reputation of completing projects within the stipulated time, quality of construction, delivering what has been promised, etc.
Funding your home:
To purchase your dream home, you need funds. While you may have accumulated some part of the funds, you may need to consider taking a home loan to fund the gap. Consider taking a home loan from a reputed housing finance company, which offers timely sanctions and disbursals, long tenure home loans, levies reasonable charges, etc. A home loan not only helps you fund your dream home, you also get tax benefits on interest payments and principal repayments.
Purchasing your first home needs a lot of thought and planning. Make sure you check off the tips on this list to avoid common issues that a first time home buyer faces.
Also Read - What is Home Loan

Home calculations made easy to help you plan your home