To accumulate down payment, you can –
build your savings corpus
seek proportionate release payments
borrow against your insurance policies/PPF
borrow from friends, relatives


Benefits of a higher down payment
lower interest rates
higher comfort to the lender
lower processing costs and insurance premiums
larger home equity


Pitfalls of higher down payment
Lower liquidity and possible financial crunch during an emergency
lower tax benefits
possible shortfall in funds for initial expenses such as home interiors
A home is where one goes to at the end of the day, for repose. It's a place where one can do as one pleases without having to worry about what others say or think. Your own home is very different from a rented place. You can design the interiors of your home exactly as you please (without having to seek permission from the landlord as in the case of a rented place). Your own home is a reflection of your personality. It also indicates social status and accomplishment. It is often the single biggest decision and transaction of one's life. But it is not an easy one. The amount involved is large enough to merit meticulous planning.
In the past, a home purchase was often the endeavour of those in their late 40's and 50's. People used to save money over their working life and (after providing for other important needs, such as children's education and marriage) buy or build a house based on their budget. But times have changed. Now, people in their 30's and even late 20's want their own home. They do not want to wait till their 50's to be proud owners of their home.
Funding your home purchase
You would do well to avoid liquidating your long term investments in a hurry and at a sub-optimal price to fund your home purchase. Liquidating long term investments has an impact on your financial planning and thus should be the last resort. Taking a home loan is a better alternative as it helps you not only overcome fund shortage but also enables you to buy a home early in your life by leveraging your future incomes. The optimum way of funding a home would be to avail a home loan to your potential and repay as per the schedule set by the lender.
Down payment challenges
In a home loan, you need to personally fund a portion of the cost of the home (which is computed as per your eligibility, with a minimum of 10%) and the lender (a bank or housing finance institution) will fund the rest (the home loan amount). This portion that you need to fund from your own sources towards the cost of the house is referred to as the down payment. Down payment is essential to be eligible for a home loan.
Having decided on a home, you may find yourself in a slightly difficult situation when it comes to the down payment. You need to set aside money for this despite your other pressing financial commitments and goals. This problem is compounded by the high property prices. Besides, delay in gathering money for the down payment means delay in purchasing your home, which in turn, implies bearing the risk of further increase in property prices. Although the situation seems tough, there are certain ways through which it can be made easier to fund your down payment.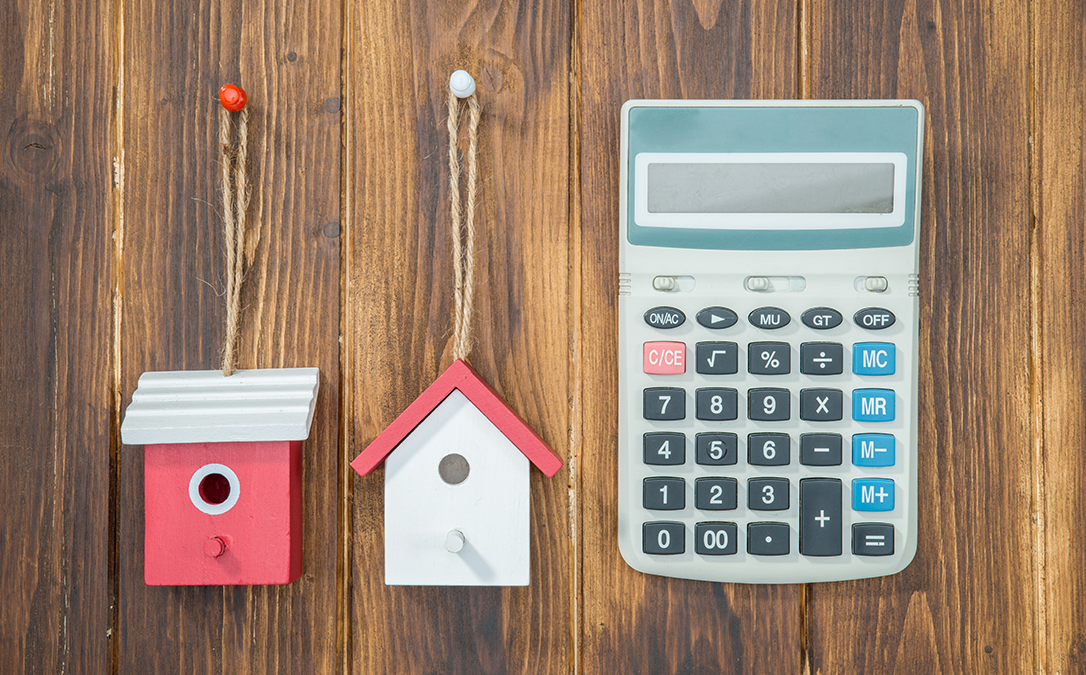 Tips for accumulating the down payment on house
The simplest way to accumulate funds for your down payment is to build a corpus from your savings. By starting to save early in life, ideally from the beginning of your career, you can count on the power of compounding to snowball your savings into a meaningful corpus. In the initial years, you may consider investing your savings in high-return investments such as equity (with commensurate levels of risk). Subsequently, you need to book your gains and transfer the funds to safer investments such as bank fixed deposit. Start a budget, monitor your montly spends and make a concerted effort towards reducing your impulse purchases and unnecesary expenditure. Also pay off consolidate your debt by paying of high-cost loans, which will gradually increase your monthly savings.
Consider the 'proportionate release' option
This is a facility offered by select lenders discretely to customers, for new construction projects promoted by select developers. This option lets you make your down payment in small portions over time rather than one large lump sum. As construction takes years, you may make your down payment periodically based on which the lender would release your loan disbursements. This reduces the burden of making a large lump sum down payment.
Opt for a loan against your life insurance policies or provident fund
As a home is a long term asset that appreciates in value over time, you may consider unlocking your long term savings if you do not have any other option. Taking loans against your life insurance policies or provident fund may be considered. You may repay this loan over time with your savings.
Take help of family and friends
As a last resort, you may consider borrowing from your friends or relatives. This could be a sensitive issue and you are the best judge on its advisability and viability.
Large or small: How big a down payment to make?
Though lenders specify a minimum amount for your down payment, you may opt to stick to the minimum or make a larger down payment if you can afford it. Each has its own pros and cons.
Pros of making a higher down payment on house
The positives of making a larger down payment are :
You own a larger equity in the property and thus lower your dependence on borrowed funds.

A lower loan amount may fetch you a lower interest rate as rates typically vary for different slabs of loans. For example, a Rs.20 lakh loan may attract lower interest rate than a Rs.30 lakh loan. This depends on the lender's policies.

A lower loan amount offers greater comfort to the lending institution and therefore enhances the chances of quicker loan approval.

This leads to cost savings as processing fees and home loan insurance premium depend on the loan amount.
Cons of making a larger down payment on house
The negatives of a large down payment are:
Your own funds get locked up for the long term resulting in lower liquidity for you. This may lead to a financial crunch during an emergency.

Your home loan repayments fetch you tax benefits both on the principal and interest component. A lower loan means lower tax benefits.

You may fall short of money for the initial expenses such as furniture and consumer durables, repairs and renovation, etc. to make your house a home.
In a nut shell
A home loan is essential to buy a home good enough for your family, early in your life. Down payment on house is indispensable for a home loan. The size and the mode of accruing it depend on your financial circumstances and preferences.
Also Read - Home Loan Sanction

Home calculations made easy to help you plan your home