When you apply for a home loan, the lender considers –

Your income and loan repaying capacity to determine loan eligibility
Other factors include your age, retirement age, financial position, credit history, credit score;
Enhance your borrowing ability by –

adding an earning family member as co-applicant.
availing a structured repayment plan.
ensuring a steady income flow, regular savings and investments.
furnishing details of your regular additional income sources.
keeping a record of your variable salary components.
taking actions to rectify errors (if any) in your credit score.
repaying ongoing loans and short terms debts.
Have you ever wondered what parameters does a home loan lender consider before approving a home loan application? Or simply, how does it decide that the loan applicant will not default on the loan? Read on to know the answers to your questions.
When it comes to a obtaining a housing loan, each applicant's loan eligibility is different and is determined by a number of factors.
ELIGIBILITY CRITERIA
1. Present age and remaining working years:
The age of the applicant plays a major role in determining home loan eligibility. With the maximum loan term generally capped at 30 years or the age of retirement, a young person can avail a longer term loan; for the old, the loan term will be comparatively shorter. Further, the longer working life that a young individual will enjoy will enable him/her to enjoy better loan terms vis-à-vis the old.
2. Financial position:
To ensure that you are able to service the loan regularly, your present and future income will have a significant impact on determining the loan amount. Along with the quantum of income, the stability and quality of income is also considered.
3. Past and present credit history and credit score:
A clean repayment record will add credence to your loan application. In addition a good credit score implies that the chances of you defaulting would be minimal. This augurs well for the home loan lenders.
4. Other financial liabilities:
The home loan lender will also evaluate your existing liabilities such as a car loan, credit card debt, etc. to ensure that you would be able to bear the incremental burden of the additional loan.
5. Personal profile:
Your overall personal profile viz. background, educational qualifications, etc. will also play a role in loan approval.
6. Traits of the desired property:
Home loan lenders may have specifications which the underlying property must adhere to, such as age of the property, its size, etc. If it does not comply, the loan application will be rejected.
7. Guarantor to an existing loan:
If you are an existing guarantor to a loan, the lender will consider it as a loan that you hold and will consider it while determining the loan eligibility. Further, in case the borrower defaults, it may have a direct negative impact on your credit worthiness.
Together, the above factors will allow the home loan lenders to determine the loan terms and the repayment schedule.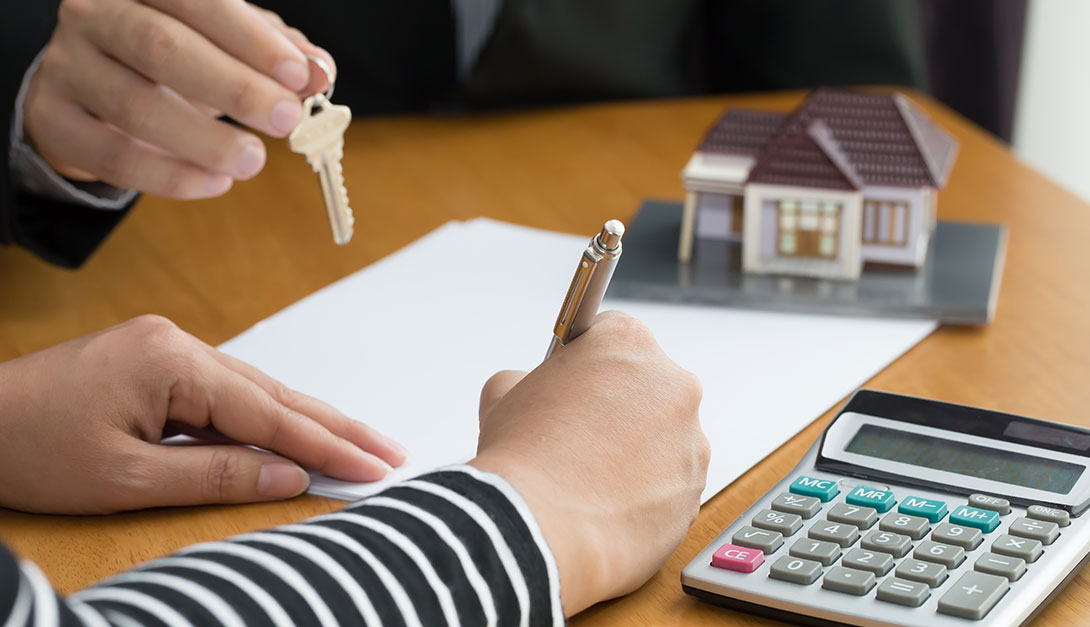 Understanding The Formulae
Once the home loan lender has all your information, it computes certain ratios to calculate your eligibility.
Instalment to Income Ratio
The ratio signifies to the lender the percentage of income that can be set aside for the loan repayment, under the assumption that roughly half the income would be required to take care of your regular expenses.
Fixed Obligation to Income Ratio
Here, the lender considers the instalments of all other loans already taken by you and still due in addition to the home loan applied for.
Loan Cost Ratio
This ratio will determine how much of the property is being financed by lender compared to the amount financed by your own funds. It is a way to tell how much equity you have in the property.
How Can You Enhance Your Home Loan Eligibility?
Your loan eligibility is primarily dependant on your income and repayment capacity. Here are a few pointers to enhancing your eligibility.
Add an earning close family member such as your spouse, as co-applicant to the loan.

Explore the possibility of availing a structured repayment plan with the lender.

Ensure that you have a steady income flow and regular savings & investments.

Furnish details of your regular additional sources of incomes such as rental income from anotherowned property, income from business apart from employment etc.

Keep a record of your variable salary components such as performance bonuses, commissions, overtime etc.

Know your credit score and take necessary actions to rectify errors (if any) or improve your score.

Repay ongoing loans and short terms debts.
To make the loan application process as simple and fruitful, several lenders give you the facility of checking your loan eligibility online with the help of a variety of calculators. Once you get an indication of your eligibility and EMI amount by using these calculators, you can proceed to apply for the home loan with your chosen lender.
Also Read - What is Home Loan

Home calculations made easy to help you plan your home