While most people only allocate a small living room corner to display their collections, Swati Trivedi's entire home in Baroda serves as a showcase for rare, ethnic pieces lovingly curated over 22 years
A golden sleeping Buddha with intricate craftsmanship, a small sculpture of a sparrow by an artisan from Jaipur - I've filled my home with many works of art, both big and small, that give me great joy. I've been a collector of beautiful things all my life, and when we began work on the interiors of our home I knew they would be the highlight.
I was eight-years-old when I discovered my love for eye-catching home décor. It was because of those glossy catalogues my father brought home from the paint company he worked at. Though they were meant to showcase the painted walls, I carefully studied the lighting, the texture and most importantly, the little pieces of art that accentuated the shades. My heart longed for a home exactly like the ones in those pictures. Back then, the regal-looking metalwork and rich handcrafted porcelain from exotic ancient cities, all perfectly set amidst a luxurious tapestry of wood and glass seemed straight out of a fairytale palace.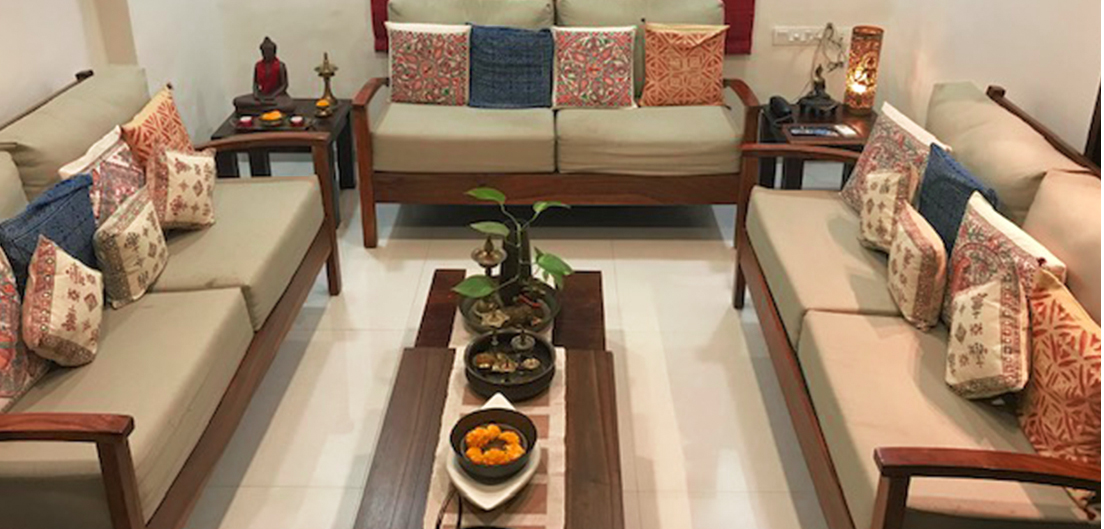 Swati Trivedi's drawing room, embellished with intricate handicrafts and ethnic artefacts, channels the aura of the fairytale palaces she dreamt her home would be like
While growing up in my ancestral home, I started to collect artefacts that caught my eye whenever I visited a local store or travelled to another city. As my interest in home décor grew, I went from browsing through images in newspapers to poring over interior décor magazines. The clippings I saved over the years became the inspiration when I set up my own home. Over 22 years I have built a collection of ethnic brassware, fine pottery and ceramic so enormous, my husband used to tease me that it could fill up an entire emporium. I'd tease back, "But I'd showcase each piece better than an emporium." And I did, when I moved into my own home.
The Home Display Project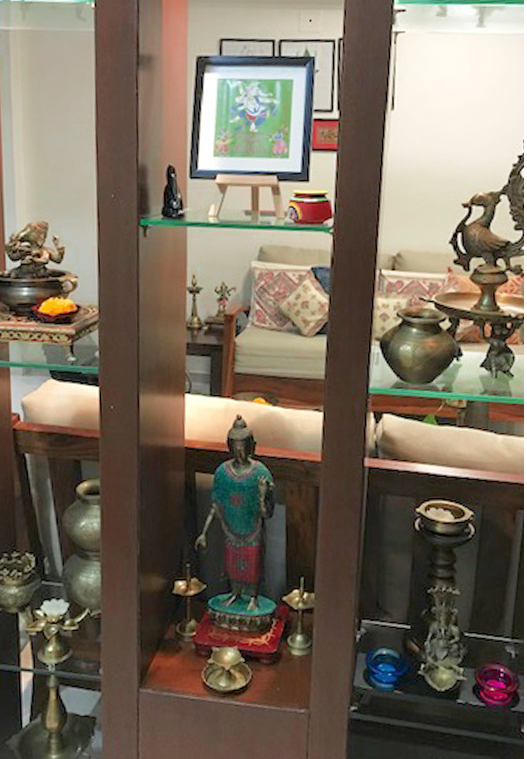 I knew I wanted to take on the challenge of creating spaces for each of the artefacts by myself. This is why I didn't assign it to an interior decorator. Thankfully, the carpenter and electrician we hired were great at executing my ideas. After I quickly drew up a sketch of how I wanted the shelf to be built, both the craftsmen got to work on the design and LED lighting. The shelf, built in 20 days, spans the length of a wall and serves as a beautiful partition between my entrance foyer and my drawing room.
The large hand-crafted partition wall is home to the most prized treasures from Swati's collection. Her favourites include the large, painted brass pots from Nahar, placed on the top-most shelf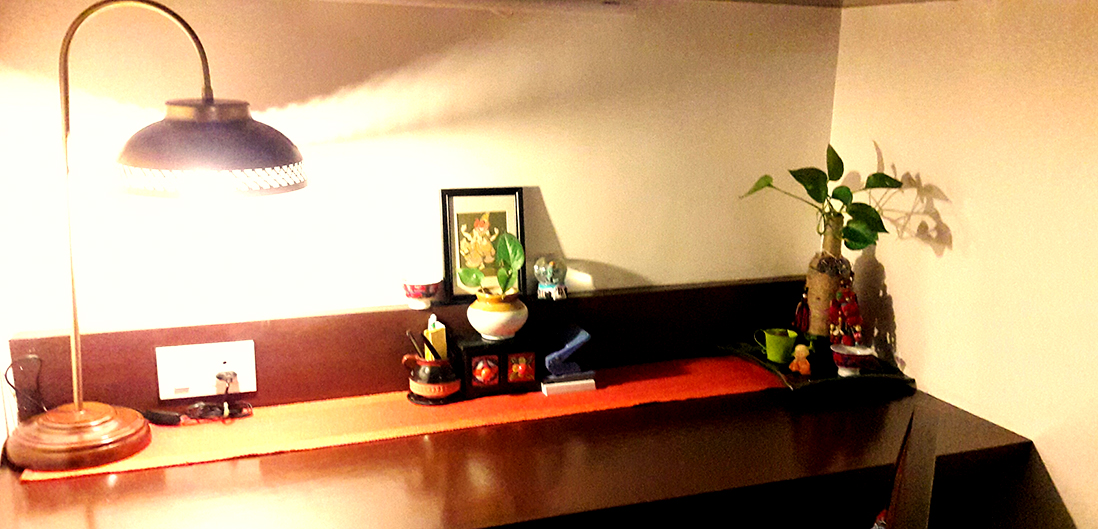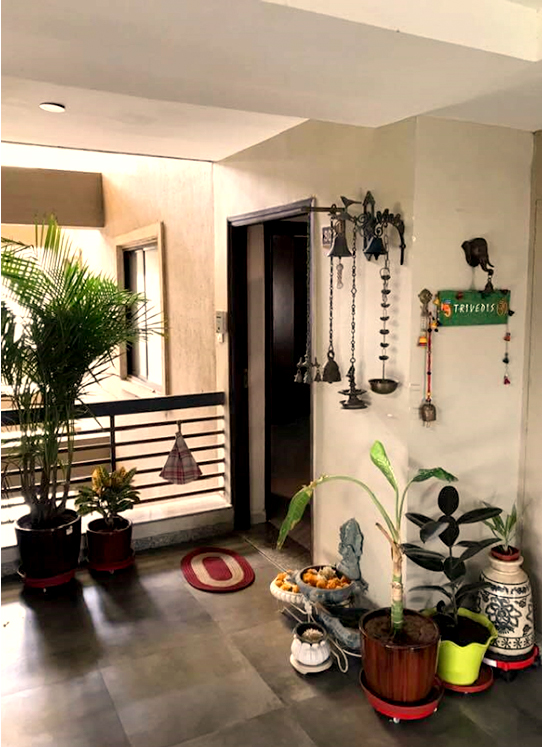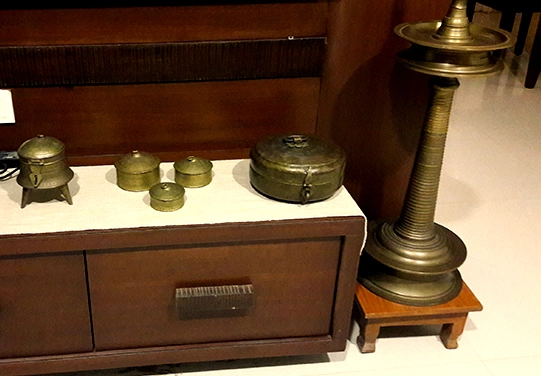 Clockwise from top: A rich looking, wooden study table doubles up as the perfect showcase for beautiful pottery. Brassware complements the earthy, rustic feel of the home. The greenery in the pots placed on the balcony brings out the lustre of the brass.
The Collection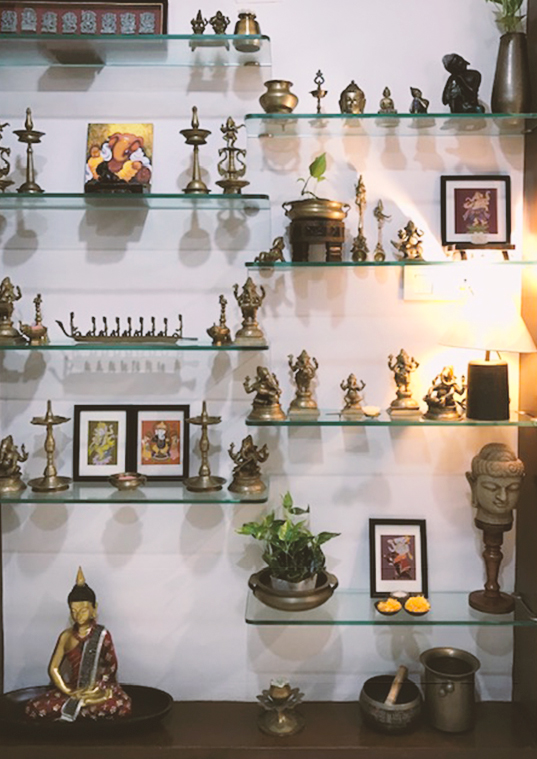 Cleverly placed lighting adds warmth and depth to this metalwork display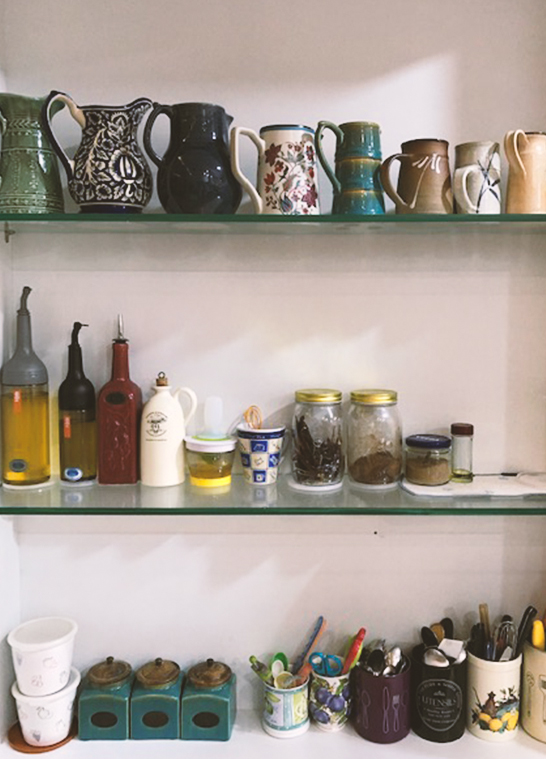 Form and function: Blue pottery from Jaipur placed alongside mason jars and porcelain containers in a pantry shelf make for a quaint assortment
Each piece in my collection is lovingly curated from rare stores I visit or gifted to me by loved ones when travelling. For instance, all the blue pottery is from Jaipur, while a set of three massive brass pots placed in the drawing room display is from a town called Nahar. Some pieces are even heirlooms passed on to me by my mother-in-law who shares my tastes.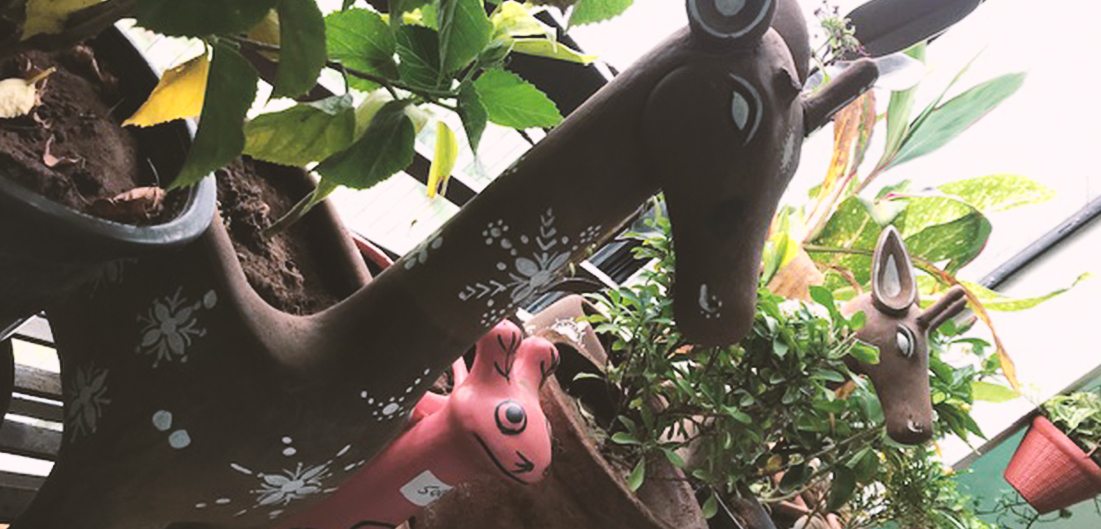 The handmade deer planters in the balcony garden are from a Baroda-based workshop called Chawla Pottery. They are further complemented by the wooden log with a set of bird sculptures made by local artisans from a municipal garden called Kamati Garden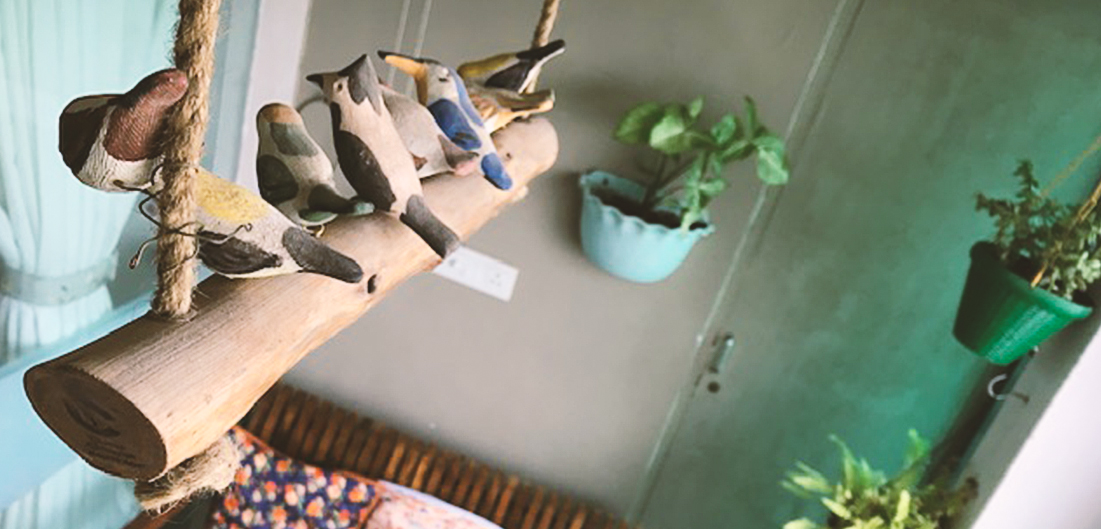 Each piece is also placed thoughtfully, in order to match the mood I needed for the space. For instance, to make the entrance a space for calm meditation and ushering in good luck, I've adorned it with the painting of Lord Ganesha. A large ceremonial brass ladle and a Sleeping Buddha complete the auspicious effect.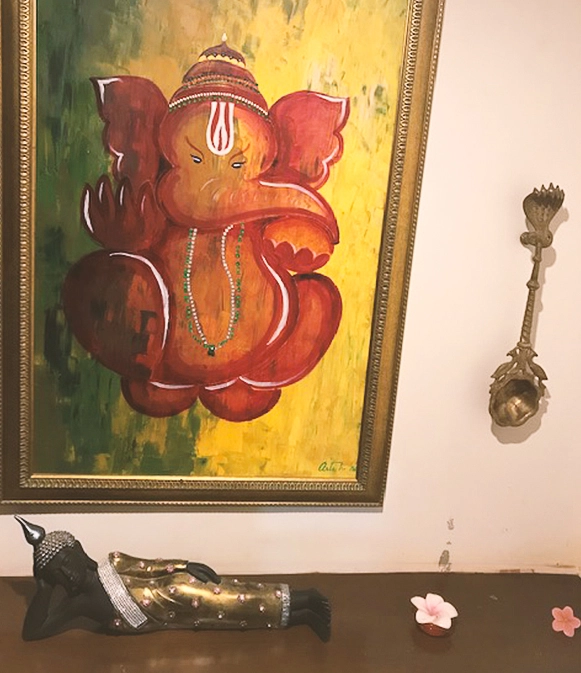 I strongly believe, if something really catches your eye, you should pick it up. Because if the object has found a place in your heart, it surely will find a place in your home.

Home calculations made easy to help you plan your home