If you eat to live and live to eat... well, we'd better make it a space worth living in! With so many options nowadays for types of dining tables, shapes, materials, chair designs and so much more, we wanted to explore some of the more unique designs for dining spaces. Here were some of our favourites!
1
Now, isn't this just exquisite? The mustard Jaisalmer tiles on the floor extend into a full arch leading into the kitchen. The colour is complimented in the upholstery of the two chairs set up at a 2-person dinging table, opening into a garden. Don't miss the artifacts on the walls, and in a little crook under the glass tabletop! Stunning.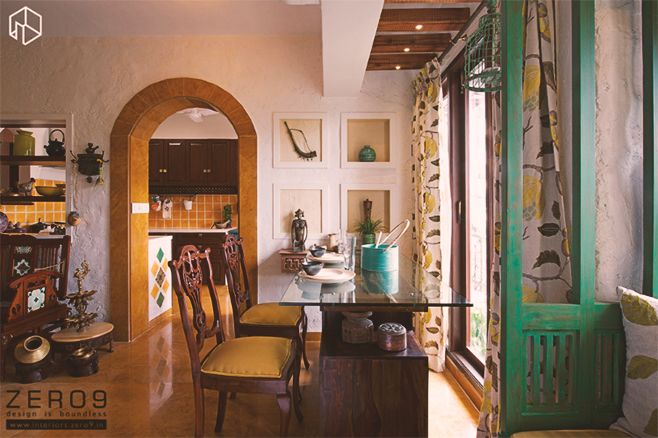 Design by Zero 9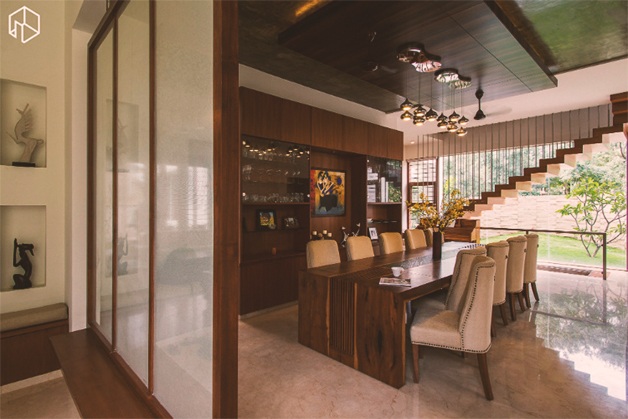 Dining room by Studio XS
2
Marble and wood was always a striking, and elegant combination. This dining room design manages to be both well lit and spacious thanks to the glass wall on one end and the large screen on the other end, separating it from the living room. We loved the clean straight lines of the 8-seater teakwood dining table and the cabinet and bar behind it. And a vase of bright flowers at the centre is always a great touch!
3
This design certainly warms up the space! Take a look at that brick wall, the stone floor, the small couch on one end, the chairs on either side of the table, and the contemporary lamp hanging above. An efficient use of space, perfect for those smaller flats!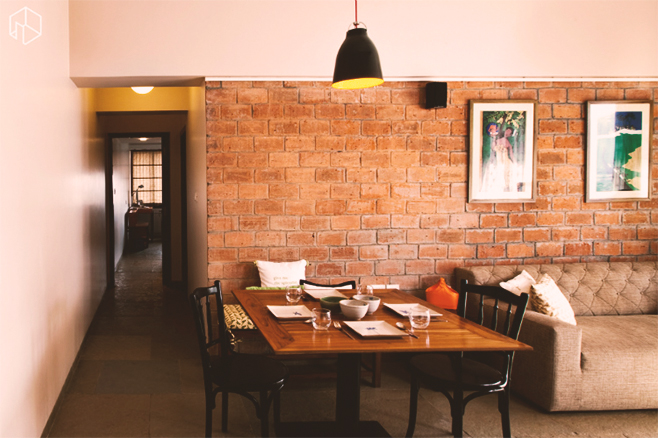 Design by Nitido Designs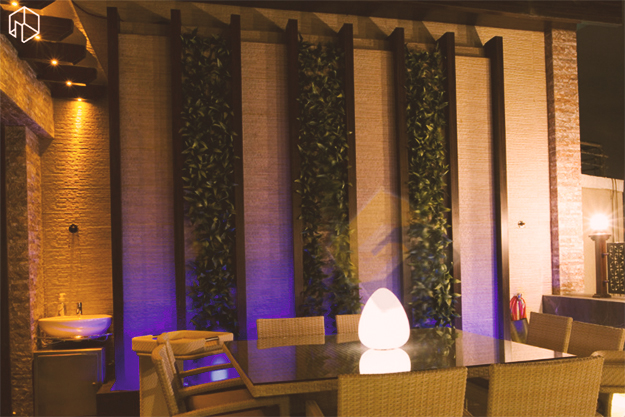 Design by SDA Designs
4
Here's one that goes all out with an unusual outdoor design. Complete with rainproof cane furniture with cushioning for comfort, table lighting and outdoor sink, this is a self-sufficient area for sure. Add in the wall greenery and you've got yourself a dining space with style!
5
This one's a real eye catcher. In a design where the table takes up most of the space in the room, the space avoids looking cramp by the use of glass for the table and setting it up near a sliding door to the outside. The Lazy Susan in the centre makes it easier to serve this massive table for 10!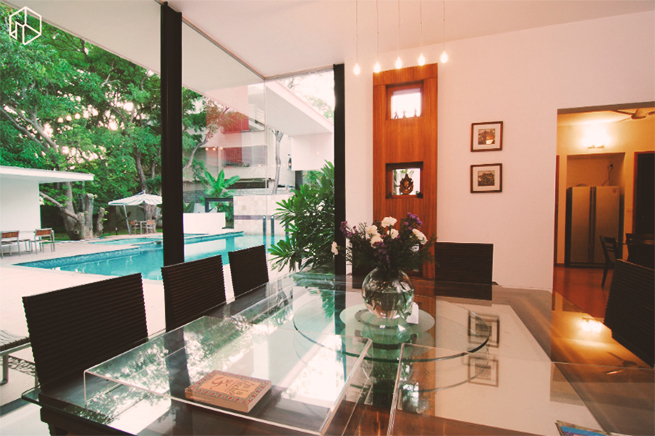 Design by BNA Architects

Home calculations made easy to help you plan your home