Don't discard those charming vintage 'have-beens'. Upscale them to make for a unique décor idea.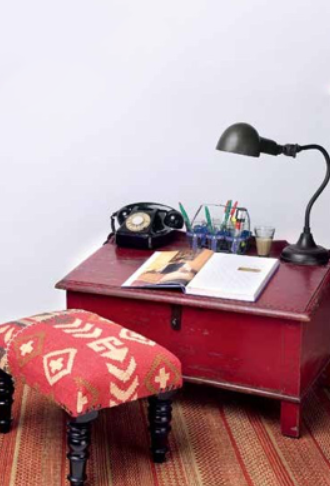 MUNIMJI DESK
Who says your work space at home needs to be drab and serious. Fit this super cute desk in a corner where it can double up as a telephone table, your stationary holder and a space for you to balance those cheque books!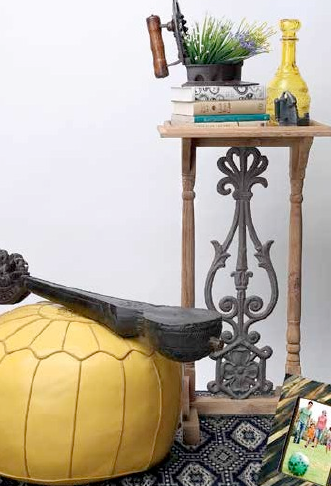 CAST IRON TABLE
Accent a vintage cast iron table with anantique iron with a bright colour thrown into make anaesthetic statement.You can colour the table in a bold shade and add colourful glass bottle to make a fabulous bar.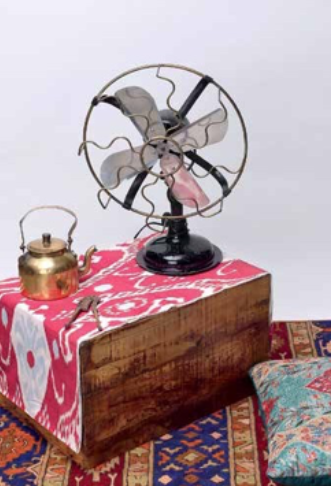 VINTAGE FAN
Create a charming tea corner with a functional fan. The corner can also serve as a children's homework nook. Brighten up the space using colourful rugs and cushions.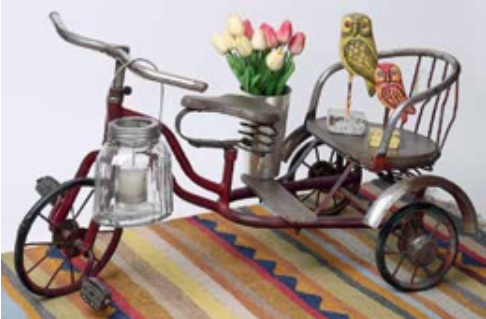 TRICYCLE STAND
To make a fun yet nostalgic corner, a vintagetri cycle makes for a quirky base for knick-knacks. It can also hold your chai glasses and can be passed around the table.
For some fantastic buys and inspired ideas, scan the local second-hand furniture markets in your city!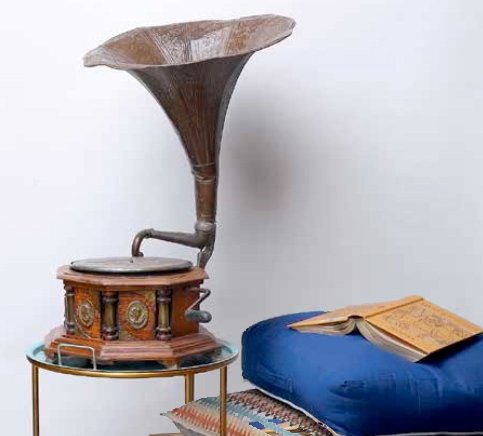 GRAMOPHONE
A must-have for any music lover, pair this with an old-world crochetrug. Throwing comfy floor cushions and a small book and music case to make it your me- time companion. What's more, place faux flower bouquet inside the horn to brighten up the space.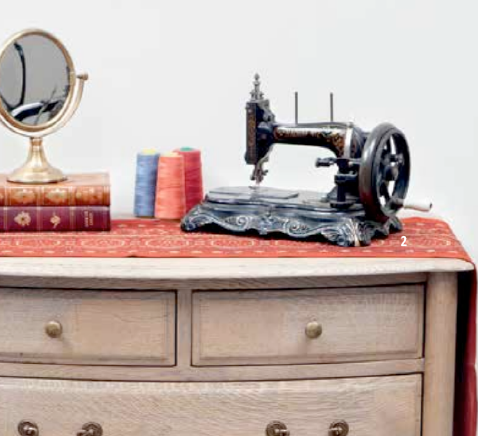 SEWING MACHINE
Set this on a pretty fabric teamed with large thread spools. And it will make a functional statement. Store all your needs in the chest of drawer and keep some old-school sewing guide books at hand.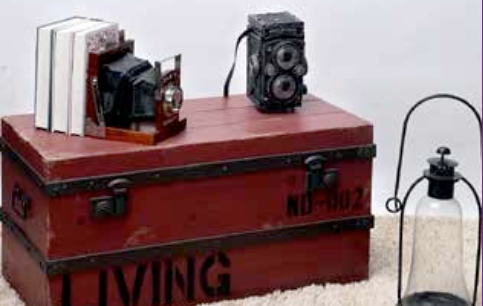 WOODEN CHEST
A storage cum display niche for all kinds of travel-related accessories, a chest is a pirate's pride. Go ahead, set it on a shaggy rug and gather your friends to narrate your adventures.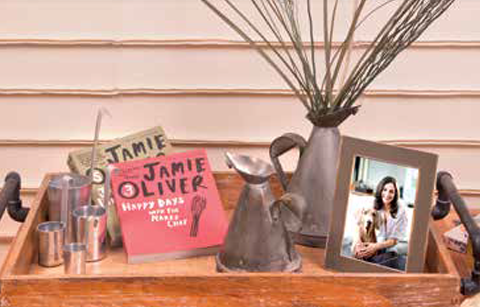 OLD POURERS
When grouped together on a tray, these ancient pourers add a fun element for the dining room console. What's more, they are dead useful too.

Home calculations made easy to help you plan your home