Climbing plants are gorgeous but when they're also flowering, it's double the joy. Here are our favourite blossoming vines, and ways to take care of them.
If you enjoy the natural beauty of plants, then think of climbers as the pièce de résistance from nature. They work to cover rough spots, create beautiful doorways and passages, and can be thrown over gazebos and pergolas. These days, climbers are being used decoratively on low walls, pulled up against high walls, and grown against trees with bare trunks, such as palms. They have also become a part of urban concrete decor with climbers like madhumalti that are being grown against flyovers to hide unsightly surfaces. All climber plants are hardy, undemanding, and profusely flowering. They also encourage bird life in urban areas, thereby contributing to the ecological cycle.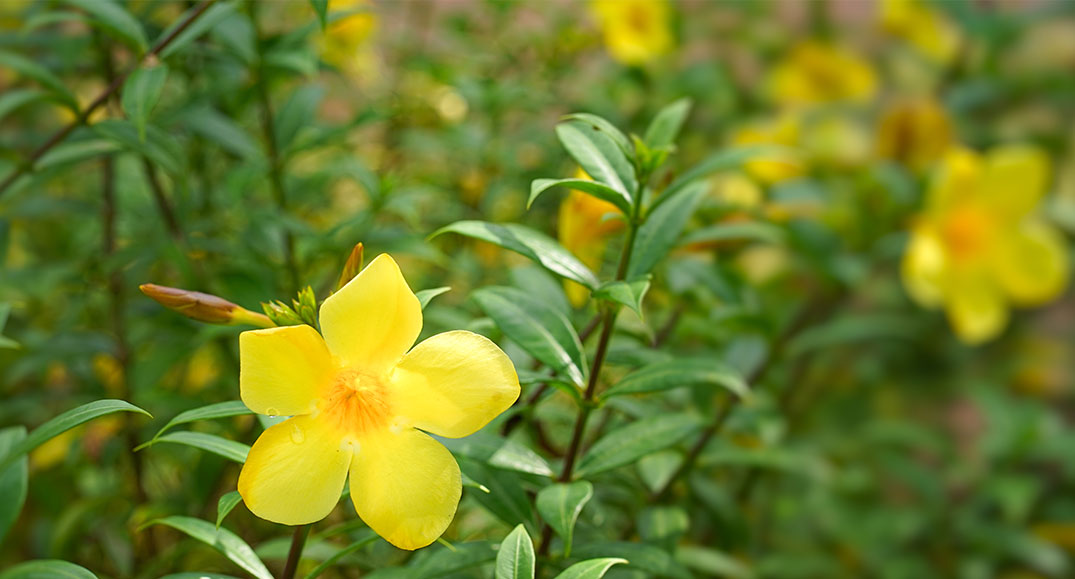 BLOSSOMING MIX
There are many different types of flowering climbers with varied heights, colours, and seasonalities. This means that you can spread them around your garden and create another dimension other than the obvious garden plants. The summer glory plant sports bright, carmine red flowers, and works as an excellent ground cover. Other climbers, which are also considered some of the most attractive, are the madhumalti, passion flower, morning glory, antigonon, honeysuckle, garlic vine, and bignonia (also called winter shower). All of them are bushy, hardy, and heavy when it comes to flowering.
Madhumalti, also known as the Rangoon creeper, has pink, white, and red flowers that grow in clusters. This climber needs strong support. Its branches encourage small birds to make their nests.
The morning glory or ipomoea yields enchanting blue and purple flowers. One of the few spreading climbers, thanks to its dense foliage, it is invaluable for covering arbours and growing on screens.
The passion flower is a handsome but heavy climber that needs to be pulled up against the wall. It has blue and scarlet flowers. Honeysuckle is a very bushy vine with fragrant golden flowers. It is best grown in temperate climates where it flowers profusely. The antigonon is another spreading plant, and it looks especially attractive when grown horizontally. Its flowers are pink and red, and bloom from the beginning of summer to the beginning of winter.
If you're looking for something unusual, the garlic vine is exquisite with its thick bunches of mauve flowers. When you crush the leaves they smell of garlic. Bignonia is perhaps the only climber that grows through the winter. Its orange buds flower in groups, which is why it is called the winter shower. It flowers from January to April.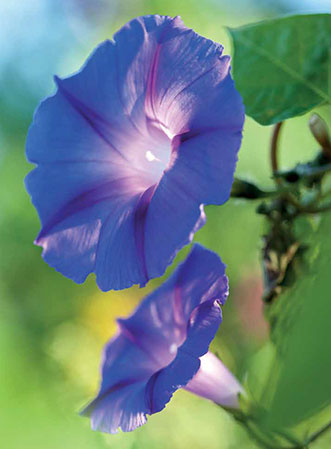 Morning Glory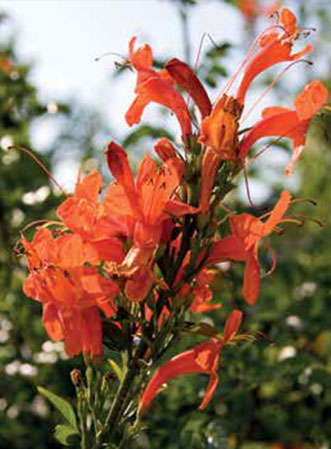 Honeysuckle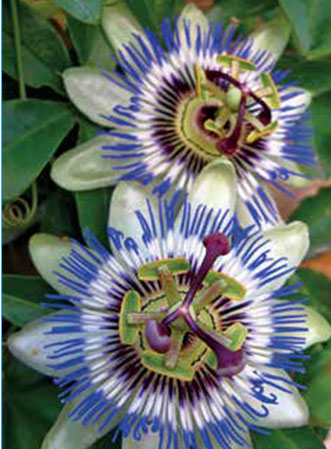 Passion Flower
GROWING GUIDE
Most of these climbers are grown from cuttings, and should be planted either in February, or in early August. They are so hardy that, even in peak summer, they need proper watering, about twice a week. During the summer months use mowed grass as mulch to keep the soil moist. Do not use manure for the climbers for it leads to more leaves and fewer flowers. Eventually, after the flowering period is over, thin the climbers by removing the extra branches.
Low Grow
The lowest in height with flowers in red and white is the gloriosa. Grown from rhizomes, it yields small flowers. Other low climbers include the senecio and allamanda. The former is a climber/ground cover with single-petalled orange flowers, from summer to early winter. The allamanda flowers from June to October with trumpetshaped flowers in pink and yellow. Lastly, petrea is a shrub climber with clusters of purple flowers.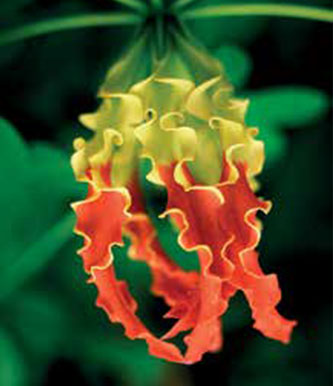 Gloriosa

Home calculations made easy to help you plan your home