Here are 20 bold, statement-making decor ideas that will help you transform a home into a striking leader's den.
1.

GIANT CLOCKS
Also known as the Weeping Fig, Ficus is a popular house plant, especially for temperate areas. It has gracefully drooping branchlets and oval glossy leaves with an acuminate tip. Commonly found indoors as bonsai plants, they clean the air by emitting high oxygen content and have been shown to effectively remove gaseous formaldehyde from indoor air.
2.

GLASSWARE
Cut, colour and crystal, the only glassware to serve a single malt or that vintage champagne. Pure crystal glasses spell power and bring to mind the old Godfather era. Cheers!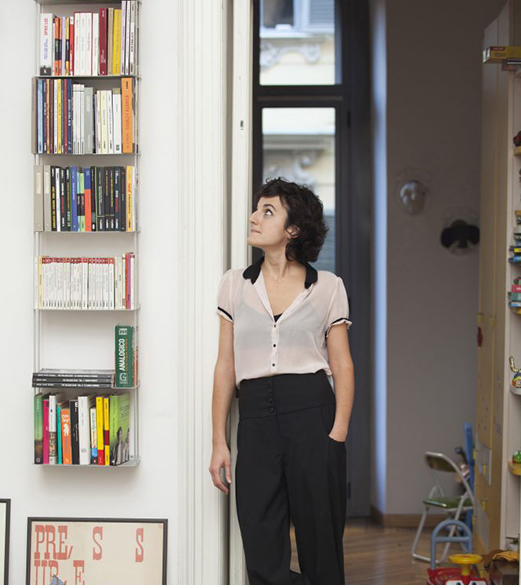 3.
CLASSY BOOKSHELVES
Not any old regular-sized shelves. The key here is to think long and big. Opt for a contemporary take on wall-to-wall shelves. Fill the planks up with a variety of books, manuscripts, journals, diaries and the like, for a larger-than-life atmosphere.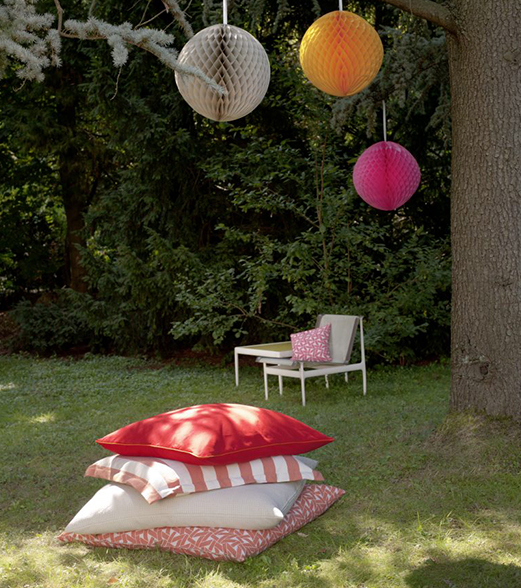 4.
PATIO
When decorating your patio, don't just put in a deck table and chairs that can be fit in around it. Complete the picture with a colourful cushions, bolsters, hanging lights and pretty plants.
5.
READING CORNER
A high-back comfortable chair, paired with a futon, a floor lamp and an accessible side table. A book,a steaming mug of coffee and a relaxing rug, complete your absolute sacrosanct me-time area—essential to recharge yourself after a hectic day of work.
6.
WALL SAYINGS
'If I were more organised, I would be a terrorist,' announces a bedroom door. Provocating or quirky, or even happy and inspirational—bold wall sayings add that master stroke to your home décor.
7.
ANTIQUES
Legends,stories, generations—are all clubbed together in our antiques. Rarely will you come across a piece that doesn't have a history behind it. And the pull of the lore makes antiques in your home conversation starters.
8.
INDOOR PLANTS
Majestic and tall plants add a green touch to your home. Choose one that requires minimum maintenance (just pruning and watering) in a bold coloured.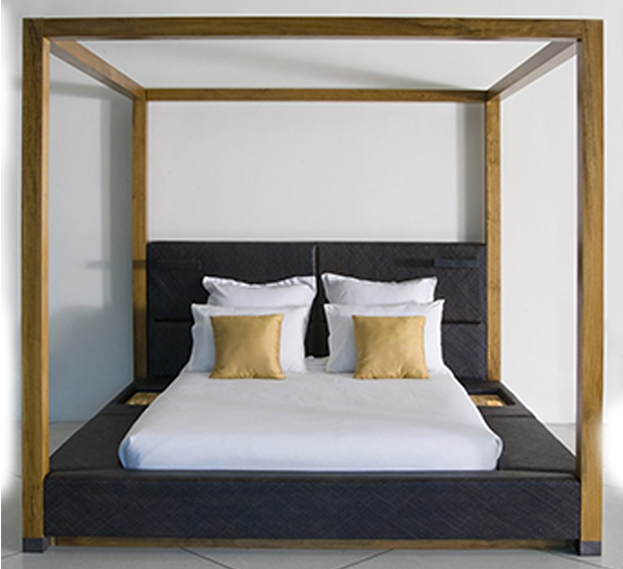 9.
FOUR POSTER BEDS
The lord of the manor vibe can be created in style with the use of a modern day four-poster bed. And no, you don't need to hang curtains from it!
10.
VASE
Quirky or classic, vases catch the eye. Not for families with toddlers though, as they are likely to knock them over!
11.
SWING
To turn a lazy reading corner into a talked about favourite space, place a statement swing in a vivid colour or ina contemporary design to instantly transform that boring porch or a balcony. Add your favourite rugs and cushions to make it even more colourful and comfortable.
12.
FIREPLACE
A dramatic statement; functional yet unique. Go for the contemporary ones that come with gas or electric lit fires. planter for instant glamour. Placing plants in selected corners not only look beautiful but also purifies the stale air inside your home.
13.
LOVE SEATS
A lipstick red twin seater or a deep indigo couch or even a magenta raw silk love seat, make your couple time special and captivating with a statement couch. What's more, it doesn't need to match the rest of the furniture or even compliment them. It could be just a stand alone, screaming-for-attention seat.
14.
BARS
Opt for a matured oak-wood bar table or an ultra-modern cut glass bar setting (complete with gleaming glass holders and wine cooler). There is nothing more impressive than a well-turned out bar. And, of course, it should be well-stocked with a dazzling array of choices.
15.
DIFFERENT PERCHES
Substitute the single backless seaters with bold silver or gold stools. Classic and fabulous.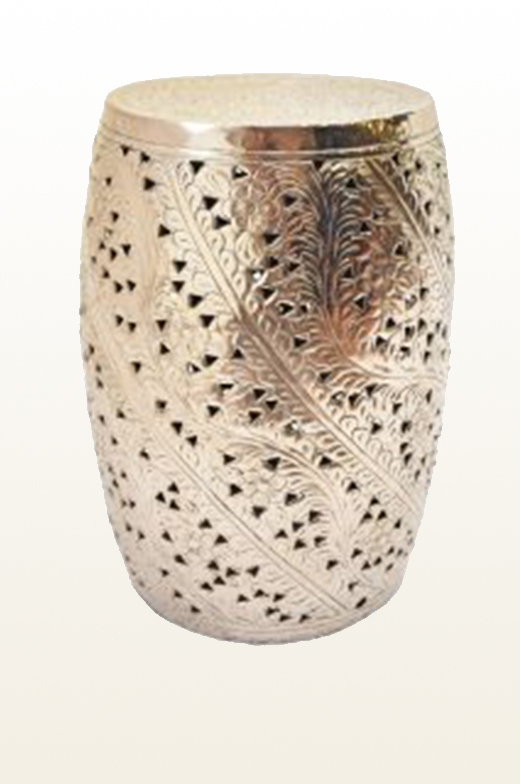 16.
CHANDELIERS
It is the main lighting in your house that casts a shadow (or glow) on everything else.Treat it like an artwork and work every other thing around it.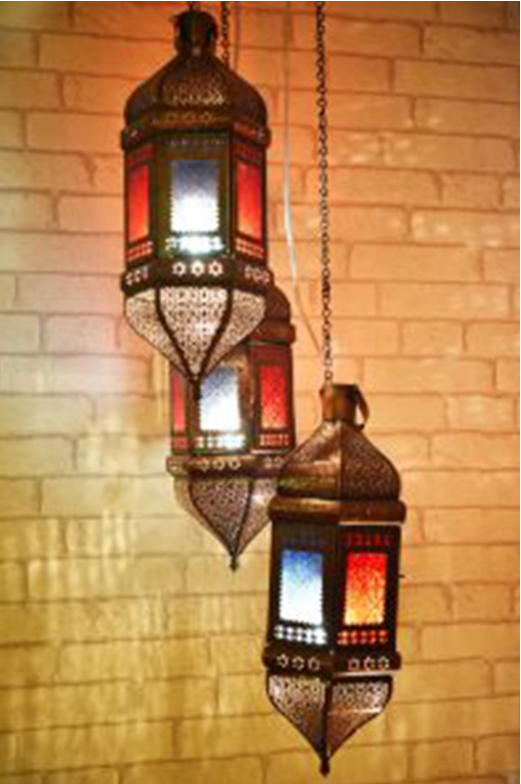 17.
ENTRYWAY
Set the tone of your home with an impactful entryway. Beef it upwith a sculpture, plants, and, possibly a mirror.
18.
WALK-IN CLOSET
Convert that coveted wardrobe space, your own domain, into an elegant and organised walk-in closet, complete with an attached dressing table and ottoman to rest. The closet should also have space to house your ample number of shoes and have the perfect lighting. A floor-length mirror is a must—you can go all out on a vintage wooden or wrought-iron mirror with your initials engraved on it.
19.
BATHTUBS
A massive jacuzzi-cum-hot tub in stark white in an airy bathroom with a large antique mirror and a low-light chandelier… is it glamourous enough yet? Add some aroma candles and a glass of champagne and your boudoir is, well ready for action.
20.
DINING SETS
Classy, elegant, white and, of course, matching dining set with subtle gold filigree work is the ultimate power statement. And if you have inherited the set, the value goes up proportionally to the number of generations.

Home calculations made easy to help you plan your home