Weave the magic of these mysterious prints into your life, allowing them to spread a lingering fragrance around.
KEEP IT BALANCED
Flower prints, especially, dark flower prints, are overpowering. So let them do what they do best—impress; but don't overdo it. So if you have a floral ottoman in your living room, pair it with a couple of large cushions in neutral shades to showcase the floral element without making the area too busy. Or liven up a neutral couch with a simple flower patterned lampshade or a floral print vase. The idea is to bring in a little floral at a time.
PLAY WITH ONE STATEMENT PIECE AT A TIME
To have the print provide the right impact, place just one object with large floral print to impress the area and your senses.
IF YOU MUST HAVE A PRINT GARDEN…
If you want to play with a collection of floral prints together, do it smartly. For example, three cushions with different floral prints would make a great impact, but remember to vary the scale of the two or three floral prints you may be mixing up. Allow one pattern to be the fragrant ruler and then let everything else play second fiddle. This is because a large-scale floral print next to another large floral object leaves your eyes confused and unfocused for obvious reasons—when too many patterns of the same size are competing for attention, your eye doesn't know where to look. So scale down one of those florals, to make your space bloom in style.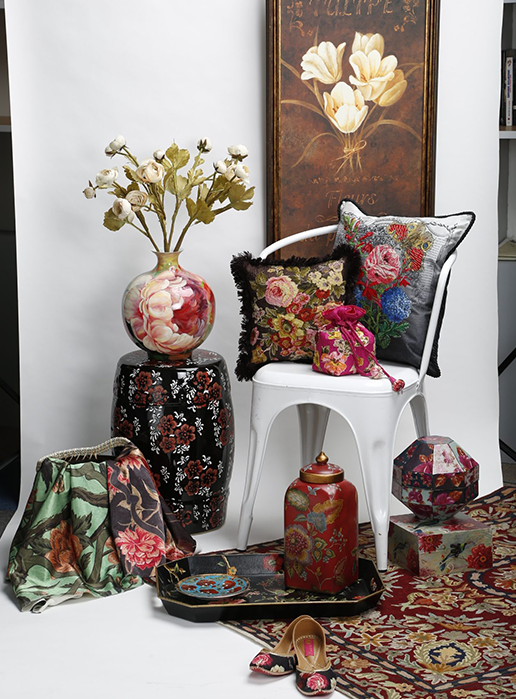 REPEAT MODE MAY WORK TOO…
Repeat the floral print for a lyrical harmony. If you're using a bold dark floral print on your sofa, repeat it on your dining bench or a couple of chairs. This helps build a tone for your room on the whole.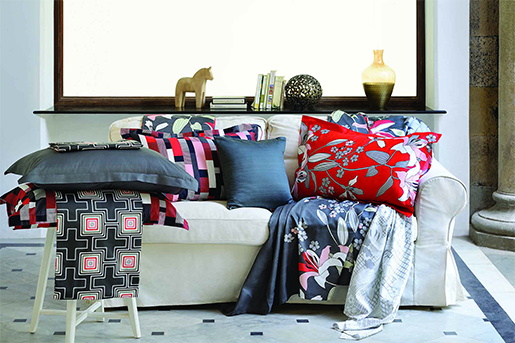 If you want an eccentric look for your corner,try mixing bold florals with striking geometric or graphic prints.

Home calculations made easy to help you plan your home