How about tweaking your mundane coffee table scene a bit and giving your living room a quirky and classic upshot? All you need here is a nice pouf and we tell you how to go about it. Take a look!
Be it a standout coffee table, a chic storage space or extra seating, there are endless possibilities to spruce up your space with an ottoman, an old trunk or a bench. The trick is to reap the most out of its multipurpose aspect if incorporated rightly.
Graceful Squeeze
One of the biggest challenges for those with small spaces is to organize everything and yet retaining the elegant essence. Keeping the dimensions of your space in mind, you can opt for a lower ottoman replacing it with the regular coffee table as an ottoman can be easily moved to corners when you need more floor space.
Experiments Galore
Not just the living room, an ottoman can even work as a versatile piece of furniture in your gaming room, bedroom or guest room as well. Try setting it on either side of a couch/bed to create end tables. Due to its flexible setting, they can be used for creating extra seating arrangements too.
Vintage Charm
Using an old trunk as a coffee table lends a vintage vibe in the room giving it a nice blend of contemporary and traditional. The best thing is its storage capacity as it's spacious enough to keep all that stuff you want to hide. An old storage chest can also serve the same by covering it with a tasteful fabric.
Scout out your local flea-market or second hand furniture baazar for a pouf that fits your space.
Style It Right!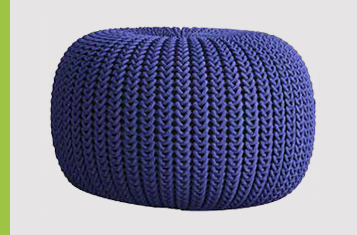 An ottoman if styled right can totally glam up your décor scene, use an attractive tray, basket or books to flatten the surface so that it can actually work as your go to option for keeping drinks. You can also decorate it with antique accessories to add some spark. Don't cover them with knickknacks or coasters so that the space remains clutter free.
Create Symmetry
To bring in a sense of balance, symmetry is one of the pre-requisites and Ottomans allow you to bring that in with a seamless ease given that you accessorize it right. Keep in mind the color palette and texture that already exists in the room.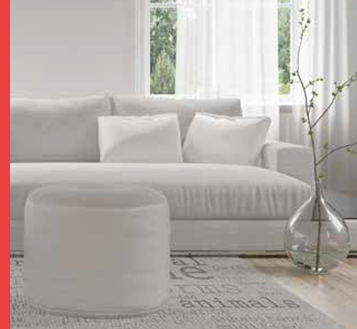 Home calculations made easy to help you plan your home