Got a ladder at home and thinking what to do with it? Well, it can work really well especially as an edgy décor element that too with remarkable advantages.
Decorating is all about thinking out of the box, all you need is an eye for quirky things which are already available to you, ladders being one of them. Giving way to your monotonous décor, these simple ways to use ladders can breathe in life to your mundane corners and we tell you how. Go for these interesting ideas to superbly use them at your home. Take a look!
THE CLASSY KITCHEN
No matter how much storage space you have in the kitchen, it always asks for some more. So for that additional storage and that too in less space, ladder can be your easy and go to alternative. You can also use it as your chic display corner to keep your utensils and containers by nicely arranging them on it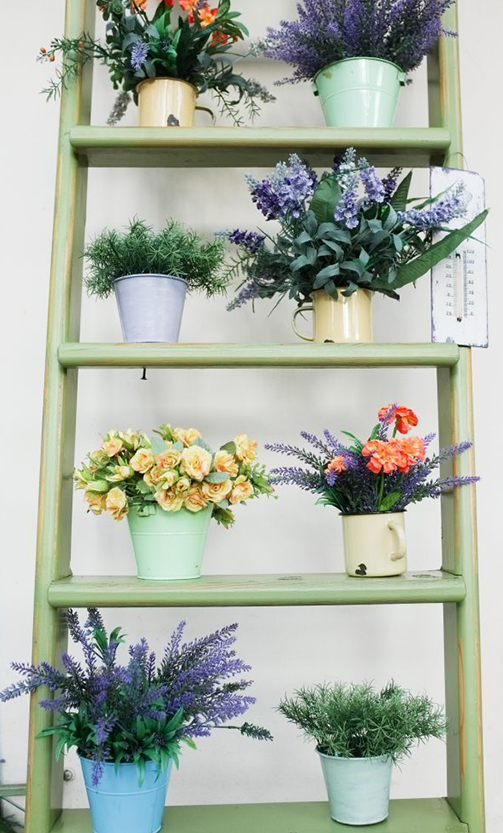 AN EYE CANDY
The charm and that rustic touch that ladder turned shelves can bring in to your living room is something that you might not want to miss upon. The ladder shelves give a new dimension and occupy less space making them apt for small spaces. You can also use it for displaying colourful vases and antique décor items. A bold backdrop can accentuate the ladder shelve by adding more drama to it.
CHIC BATHROOM SETTING
To amplify your neutral bathroom setting, try leaning a ladder against the bathroom wall and use it as a storage ladder by arranging your towels and toiletries on it. The way you play with the arrangement and the colour of towels matters a lot, so pay due attention to its display to keep it trendy and tidy.
UNIQUE SHOE RACK
For all those shoes that keep lying here and there in your room, you can use a ladder to display them elegantly. You can also make some space to keep your scarves and other handy accessories too. Doing more with less and yet keeping it stylish is the mantra here.
GARDEN DIARIES
Not only they can be used to stack and display your pots, they can light up your garden space given that you paint it right and bright. Your patio can get a makeover by keeping your colourful plants on these ladder shelves.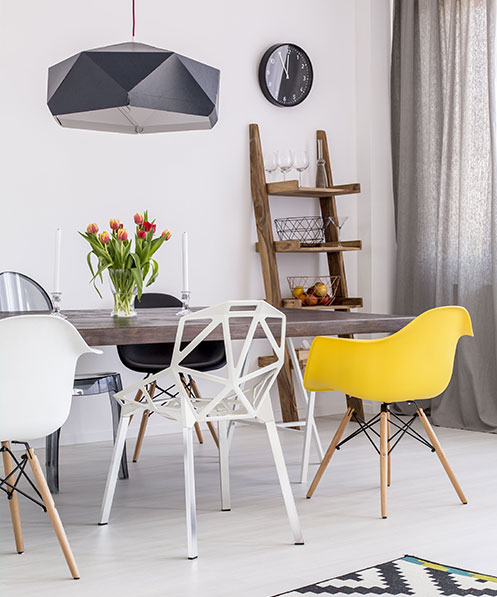 Home calculations made easy to help you plan your home