Every drop counts
Rainwater harvesting can save water and support the planet. Here's how you get started…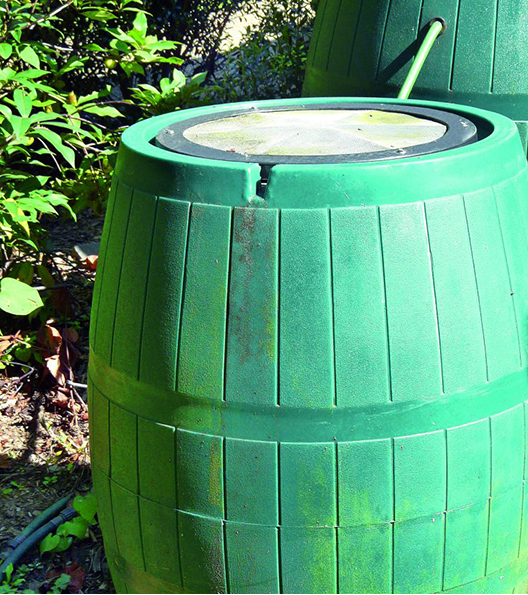 Rainwater Harvesting (RWH) is basically storing rainwater the right way and using it later. There are a few basic steps that one needs to follow to install an RWH structure at home. "First, go to your area's Central Ground Water Board office, and establish contact with someone who's been in this field," says Baldev Chugh, owner of Water Solutions, a Gurgaon- based company. "Next, seek assistance from an architect. And then, hire a reputed drilling agency to do the rest," he adds.
2.Tackle the challenges
So why do many people fail to put up a structure that actually works? "This is primarily because of the faulty designs of the recharge structures," says Baldev. "Often, the designing is undertaken by individuals or agencies that are not well-versed with the hydrogeology of that area. This leads to designs that have not taken into account the aquifer behavioural pattern and hydrogeologic characteristics. Plus, non-maintenance and not clearing the recharge wells before the onset of rains is another problem. So, optimum recharge will never take place due to the previous year's rains deposited inside the system," Baldev explains.
3.Mind the facts
"The cost of the structure depends on the size and location of the premises. An RWH structure that measures 2 x 1 x 2-metre with a well as deep as 80 metres in a bungalow of 4500 sq ft in Gurgaon would cost around RS. 75,000," explains Baldev. Plus, you'll have to work with the weather that will make your project a hit! So, take notes: "The best period to construct recharge structures is post-monsoon. The mild climate and moist soil will facilitate drilling and make the excavation activities smoother," he says. Yes, where there's a will, there's a way!

Home calculations made easy to help you plan your home