Use this season favourite flowers for your floral bouquets and brighten up your life!Plus, pointers on how to spruce up your old planters.
This versatile plant is perfect to dress up a charming coffee table. The flowers come in all kinds of colours and are very easy to maintain. Just make sure that you place this vibrant arrangement in a sunny space in your living room. To make this planter, all you need is a coat of coat and a stencil. Place the stencil on the planter and paint away. Seal the design using a cleat glossy top coat and you have a statement piece.
MAKE SURE YOUR DRIP TRAY MATCHES THE COLOUR OF YOUR PLANTER.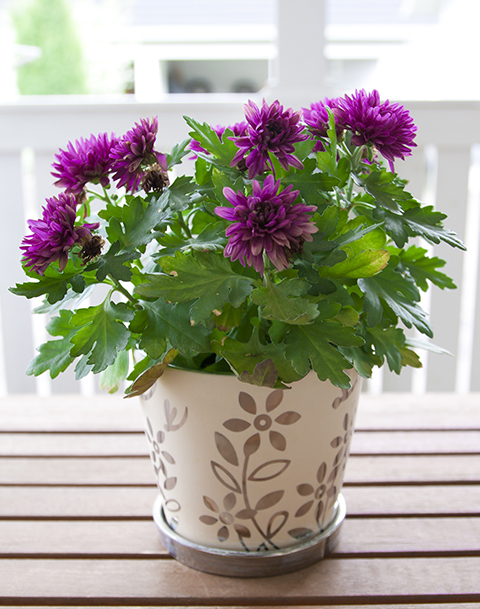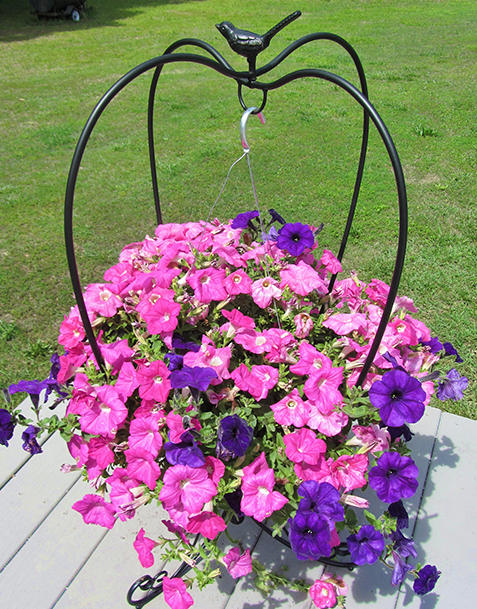 petunia
Bright and cheerful, use them in clusters to light up a drab corner. You will need a sturdy wrought iron basket-style carrier for this. Give it a coat of paint, then select small pots of petunias. Mix up the colours for a dramatic effect and place them inside the basket. All you need is to place the petunias in the sun for a few hours every week and the rest of the time, they will make you happy indoors.
YOU CAN ALSO USE GERMANIUMS FOR THIS STYLE.
dahlia
With a long-shelf life, use these flowers in your regular vase. Dahlias can thrive in both water and soil. But, we placing in a vase, get them when they are half open and not in the bud form (it may not blossom!). Use old ceramic jars and mugs as vases to make a pretty grouping. Place them anywhere in the room but remember the place must be well-ventilated. Take your dahlias out for a break in the fresh air and sun every 2 days—and you will see them blooming for you for a long time.
MIX AND MATCH COLOURS TO GET THE WOW APPEAL.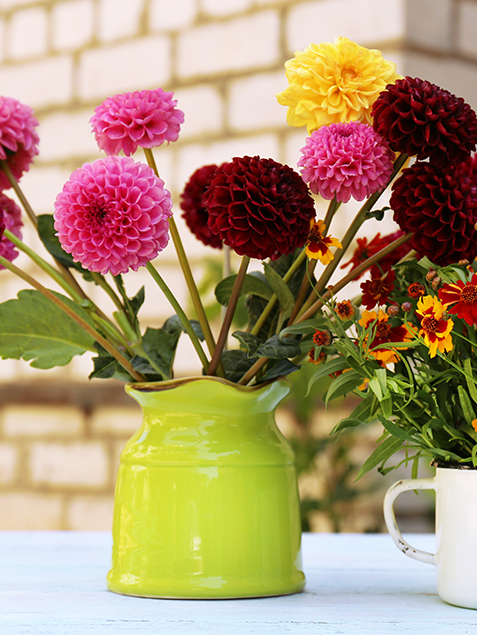 Home calculations made easy to help you plan your home