For all your 'flooring' surfaces, we've got just the solution to take them from stained to sparkling clean.
VITRIFIED DEAL
If a soapy-detergent is your go-to for the vitrified tile flooring in your home, it's time you rethink your strategy. While soap might clean your floor, it will make the surface look duller. The solution: mix 1/2 cup vinegar with 3 to 4 litres warm water, and mop away.
LAMINATE DO
Though laminate floors don't stain easily, certain stains require intervention. For starters, wipe spills with a damp cloth. To remove stains right away without stripping the floor's sheen, mop the floor with a solution made of 4 tbsp rubbing alcohol mixed in 3 to 4 litres warm water.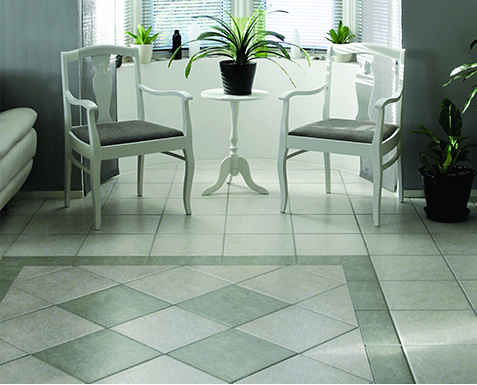 GROUT PATROL
To clean grout make a paste of baking soda and water, and rub it in. Leave overnight, then scrub with a stiff nylon brush.
KNOCK ON WOODS
Sweeping or vacuuming your wooden floors regularly can minimize the need for intensive care. However, for stains and marks, lightly spray the area with water or a specialized wood cleaning product, and mop with a micro-fibre pad.
COLD AS MARBLE
Anything acidic, such as vinegar, is a strict no-no for cleaning marble flooring. Since marble tends to discolour quickly, you need a gentle agent to attack stains. Try hydrogen peroxide—dilute 1/2 cup of it with 3 to 4 litres water to combat food spills, ink marks, etc.

Home calculations made easy to help you plan your home