Simple tweaks are all you need to get rid of that paper clutter. Take notes!
1. WORK AND SORT
It's not a one man job so pull in each family member and assign a slot. Stop stacking (and burying) important papers on desks and other work surfaces if you don't want to pile up bundles and then mess it up further. Designate each member their own spot and label it.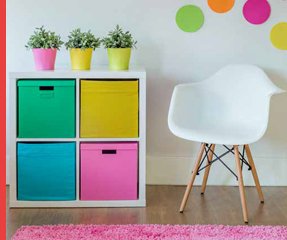 2. THE RIGHT SPOT
Hang or stick pretty little pockets (cut out of a pair of jeans) on the wall and deposit easy-to-lose bits of paper; tickets, coupons and shopping cards. Not only do these serve as a nice reminder, they also make for little and handy sorted stuff at your service within no time.
3. CONSOLE
A shallow table or bookcase makes you deal with paper easily than a open pile up. Stash papers you use weekly in holders; file less-used documents. Not only this will save up the space, it will also help you in differentiating important and less important documents.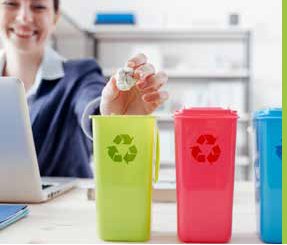 4. WASTE BINS
If you don't need it, toss it! A pair of containers lets you trash or recycle mail as soon as you bring it into your home. The idea is to arrive at as less clutter as possible. Designate a specific time every week, and sort. You will see how much clutter gets sorted easily.
5. ASSORTMENT
Replace a bulky file cabinet with 2 or 3 file boxes in which you can keep papers that can be accessed on a monthly basis. Folders in different colours help distinguish between financial, insurance, personal and household documents. Your personalised cabinet will keep your life sorted.
6. QUICK AND HANDY
Slip schedules into clear vinyl document sleeves, and save bulletin board square footage. Colourful tabs let you flip to a specific document in a flash.
7. EXPEDIENCY
Convert small trays into drop zones or charging stations for each family member. Thread cables through assorted binder clips so that the cords are always close at hand.

Home calculations made easy to help you plan your home