Shoo away the winter blues and light up your garden with cheery and sassy flowering plants.
Theodore Roethke, an American poet once said, "Deep in their roots, all flowers keep the light," True, isn't it? When chilly, dry winds sweep away even the cheeriest of moods, bring in that extra splash of colour into your garden, window sill and balcony. We list some of the brave flowering plants that survive this harsh season like a boss and make you happy
1

COCKSCOMB
Commonly known as wool flowers or brain celosia, this breath-taking flower belongs to the amaranth family, Amaranthaceae, and is extremely versatile. It has an unusual, yet elegantly shaped flower that varies in size and comes in vibrant colours (especially yellow and pink). They tend to flourish best in a sunny, bright area (that gets at least 6-8 hours of sunlight) and well-drained soil. The best time to plant it is after the last frost of the cold season and blooms from October end. Also, plant them in groups if you want to see better results rather than by themselves.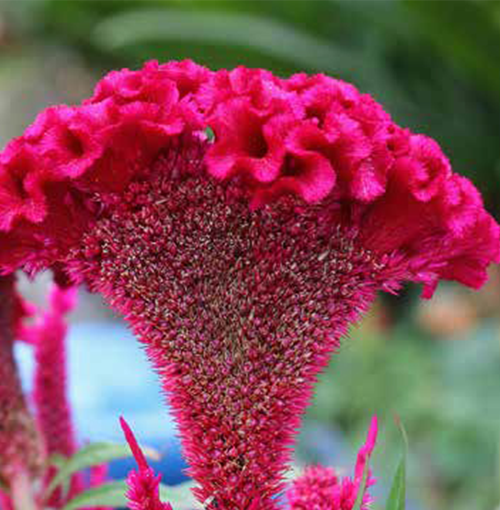 2

ANTIRRHINUM

With a wide range of species and colours like yellow, purple, white, crimson, pink and bronze to choose from, this plant resembles the face of a dragon! It is therefore also known as snapdragons. They have tall spikes of brightly coloured flowers that bloom profusely in cool weather. The flowers start blossoming at the bottom of the stalk and work their way up, making for a long period of bloom.
3

CINERARIA

Made for the shade, cinerarium lends a cheery charm to the dark corners of the garden with flowers ranging from white, pink and purplish hues to red and blue shades. Not suited for hot climate, they should be grown in partial to full shade in slightly acidic and well-drained soil with a high compost content. Water them regularly to keep the soil evenly moist, but be careful not to over-water. Cinerarias readily reseed themselves in the garden and containers.
4

ZINNIA

One of the easiest plants to grow, zinnia flowers are quick bloomers and blossom heavily. Making for a massive burst of colour in your garden, they attract butterflies with their bright and daisy-like flowerheads. Smaller zinnias are suitable for edging, window boxes or other containers. The narrow-leaf zinnia works well for hanging baskets. They can be planted in the summer months but they will bloom in winter only, so think ahead if you want their cheery faces in your space.
5

CALENDULA

Commonly known as pot marigold, calendula is essentially a medicinal and ornamental plant. The daisy-like flowers unfurl in a variety of colours, including the traditional yellow, deep orange, pastel hues and bicolour blends. Calendula can grow to almost two feet of height, and the flowers tend to bloom as the weather turns cold and moist. The plant likes water, so be sure that the soil never dries out.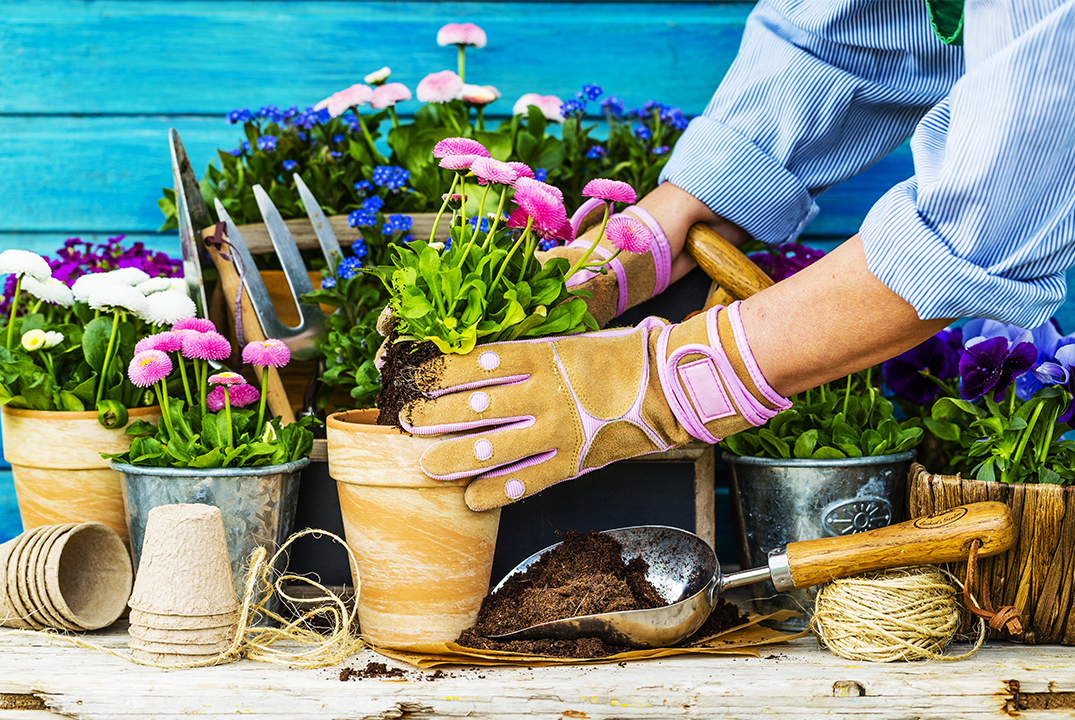 6

POLYANTHUS
With its elegant long stems that protrude from the distinctively textured foliage, polyanthus is a large and varied group of primula, and is characterised by its bright and blazing colours. As colourful as its cousins and with longlasting flowers, polyanthus is a superb winter plant for beds, borders, window boxes and containers. The plant prefers a moist yet well-drained soil and the best time to plant them is from mid- September to early October, depending on the size of the plants acquired.
7

HYDRANGEA MACROPHYLLA

Hydrangeas flaunt an old-fashioned charm that is hard to resist. Unpredictable, the hues range from clear blues, vibrant pinks, frosty whites to lavender and rose—sometimes different shades blooming on the same plant! Unrivalled in the shrub category, this plant is easy to cultivate and can tolerate almost any soil. Hydrangeas are excellent for a range of garden sites from group plantings to shrub borders to containers. They prefer full sun in the morning, with some afternoon shade; however, many can grow and blossom in partial shade as well.
8

PASSIFLORA SHERRY
Passiflora, also known as the passion flowers or passion vines, has over 500 varieties. It's vibrant colour, heady fragrance and unusual shape makes the plant a welcome addition to any garden. It should be grown in evening shade to allow the colour to deepen and intensify. Passiflora also makes for a kick-ass indoor plant.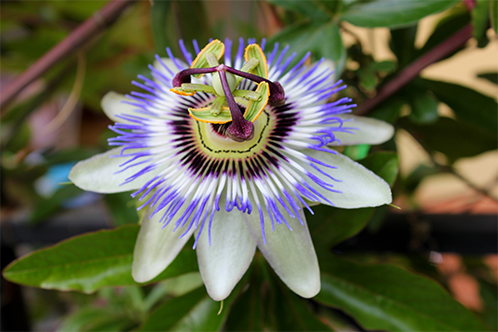 9

MANSOA ALLIACEA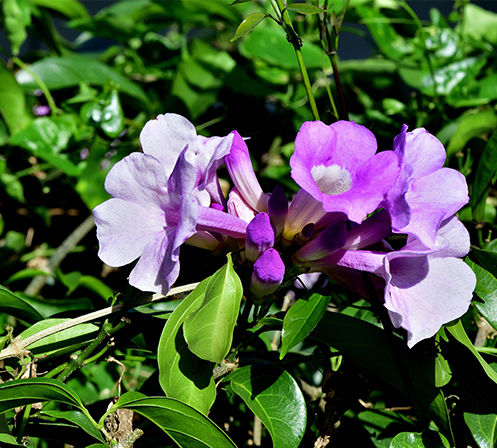 Known by the name of garlic vine, this is one of the most rewarding flowering vine that you can grow. Bright green leaves, compact habitat and pretty flowers make it a popular ornamental plant for small city gardens. Flowers start off purple with white throat and change to a lighter shade of lavender, eventually fading to almost white. It can be grown in containers and should betrimmed after the flowers are gone. The climbers prefer moderate watering and a rich, well-drained organic soil.
10

PELARGONIUM GRAVEOLENS
An uncommon pelargonium species, with its rose-scented leaves and pinkish white flowers, the plant is cultivated for ornamental reasons and its essential oil. It grows in full light, free-draining compost and blooms very well in moist, semi-shaded positions in the garden where it can be used as a filler.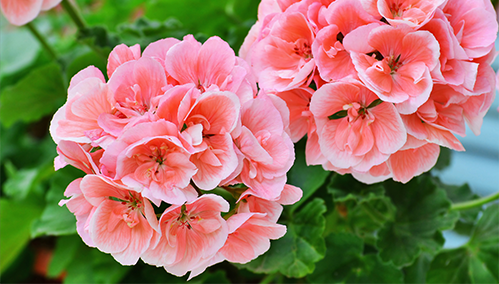 Home calculations made easy to help you plan your home