Thinking of buying a new home? One of the prime considerations while purchasing a home is located. Most new apartments or plots are available in city, suburbs or in the outskirts, which may be inconvenient if you have a long commute to your work or for your child's school; this often means that purchasing an existing built up home (resale home) may be a better option. Also, most infrastructure in developed areas is already in place; that means you will not have to struggle to locate a market, banks, schools, hospitals and other critical facilities. There is also another upside to buying a resale property – you do not have to wait for construction to be completed to move in but can enjoy immediate possession of the property in your preferred location.
If you are thinking of buying a resale property, you should keep these important factors in mind: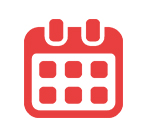 Age of the property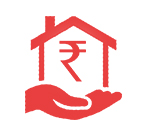 Existing mortgage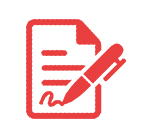 Transfer of property and re-registration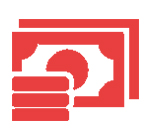 Utility transfer fees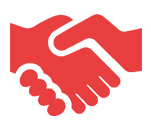 Brokerage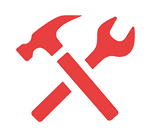 Expenses for repairs and renovation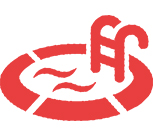 Facilities and amenities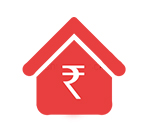 Property valuation
Age of the property
You should avoid buying very old property (of age greater than 50 years or more) since the building may have structural problems and may require extensive repairs, renovation or even redevelopment in some cases. If the refurbishing or redevelopment of the building requires you to rent a home for an extended period of time, it will be inconvenient and you will also face the hassle of shifting homes or renewing rent agreements repeatedly since most such agreements are valid only for 11 months. It is best to buy a fairly new property so that you do not face any hassles.
Existing mortgage
You should check whether there is an existing mortgage on the property where an outstanding amount is payable to a lender. Before you buy a property always do due diligence by insisting on the original documents of a property. If the seller only has copies, it may mean that the originals are with a lender. If you are applying for a home loan yourself to purchase your resale property, make sure you work with your own lender to conduct proper checks on documents.
Transfer of property and re-registration
While buying a resale property, you will need to pay transfer and registration fees. In some jurisdictions, it can be a hefty amount and can wipe out any benefit of buying a resale property.
Utility transfer fees
In case of certain buildings or areas, you need to pay for the transfer of utilities in your name; this means paying deposits or transfer fee or both for electricity, gas etc.
Brokerage
Purchasing a resale property is usually done through a property consultant, which means that you may have to pay consultancy charges or a brokerage. If you buy a new property from a developer, no such charge is payable. However, keep in mind that a professional property consultant is not only resourceful, but can also significantly cut down your work related to buying a resale property.
Expenses for repairs and renovation
When buying a resale house, you may need to paint, refurbish or even renovate it. This could either be because the property needs maintenance or simply because you want your new home to be well suited to your requirements. Make sure you do a proper assessment of the costs that will be involved, well before you buy the house.
Facilities and amenities
When buying an older property, you may not have access to amenities such as a club, gym, pool, sufficient parking space, etc. which may be available in a new property. You will also need to make sure that the basic necessities are in good order – regular and hygienic water supply, good sewage facilities, security, sufficient parking, uninterrupted electric supply, etc.
Property valuation
An independent valuation of the property is vital before your lender's technical experts value it. You may be offered a smaller loan amount because of the difference between the lender's valuation and prevailing market prices, thus requiring you to make a larger down payment.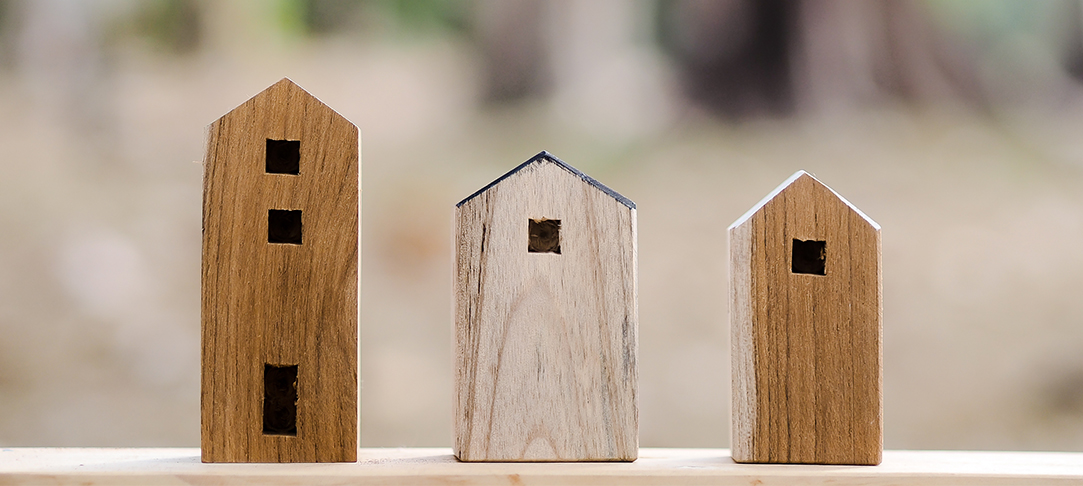 Specific Aspects Related To Different Structures
When buying a resale property, you need to keep in mind where you are buying the property and what kind of property you are opting for. You could be purchasing an independent house or a flat in a housing society – both of these have very different consequences attached to them. Here is what you need to know about buying a home in various types of developments.
In case of a co-operative housing society:
When purchasing a home in a society, you must ensure that the society is functioning smoothly and there are no major discords or disputes among its various members.
Payment to be made to the society
It is pertinent to know that you need to pay the society to transfer the property in your name in the society's books.
No outstanding society fees
Ensure that there is no outstanding society fees payable by the existing owner.You should conduct a background check on who the neighbours are and how active the society is.
In case of an Apartment Owners' Association:
When purchasing a home in a society, you must ensure that the society is functioning smoothly and there are no major discords or disputes among its various members.
Association formation
In most cases, builders are supposed to form the association within 4 months of the sale of 60 percent of available flats. You must ensure that such provisions have been followed if you are buying a relatively new flat.
Fees and Charges
Apartment Owners' Associations can levy charges per square foot, a flat monthly rate or a partial flat rate. Ensure that the previous owner has paid up his charges before you move in.
Be aware of rules and regulations
If you plan to buy two apartments and combine them or want to make renovations like having a new bathroom put in, you must ensure that your plans are in line with the regulations laid down by the Apartment Owners' Association.
In case of a Development Authority settlement:
Various states have different property development authorities, which are run by respective state governments such as Punjab Urban and Development Authority (PUDA), Delhi Development Authority (DDA) and Maharashtra Housing and Development Authority (MHDA) etc. When buying a property from them, you should keep the following aspects in mind:
Check for the age of the flat
Check the property's age, quality of construction and how long the property has been lived in.
Resale restrictions
Many State Development Authorities impose either a time-barred restriction in which case a property owner can't sell a home for a number of years, or they explicitly state that the property can't be sold in the open market. Ensure you check with your respective authority for their rules regarding the resale of property.
Illegal construction
Make sure you check for any illegal modifications, alterations and renovations. You should only buy an apartment in which such modifications can be regularized or you should buy an unaltered property.
In case of a privately built up home:
Many people prefer buying an independently built home. In such a scenario, you should take care of these factors:
Check for property age
Check the property's age and condition. You can buy a partially built house or a completely constructed building.
Check for cost of ownership
Check for stamp duty, transfer fee and other charges because they can add up significantly to the cost of ownership for resale properties.
Clear title
In case of private homes, you must ensure that the building's title is clear of legal encumbrances like litigation, mortgages or pledging. You should also make sure that you are not buying a disputed property.
Previous loan
Check for outstanding loans against the property if the existing owner has taken a housing loan. Insist on being given the original documents.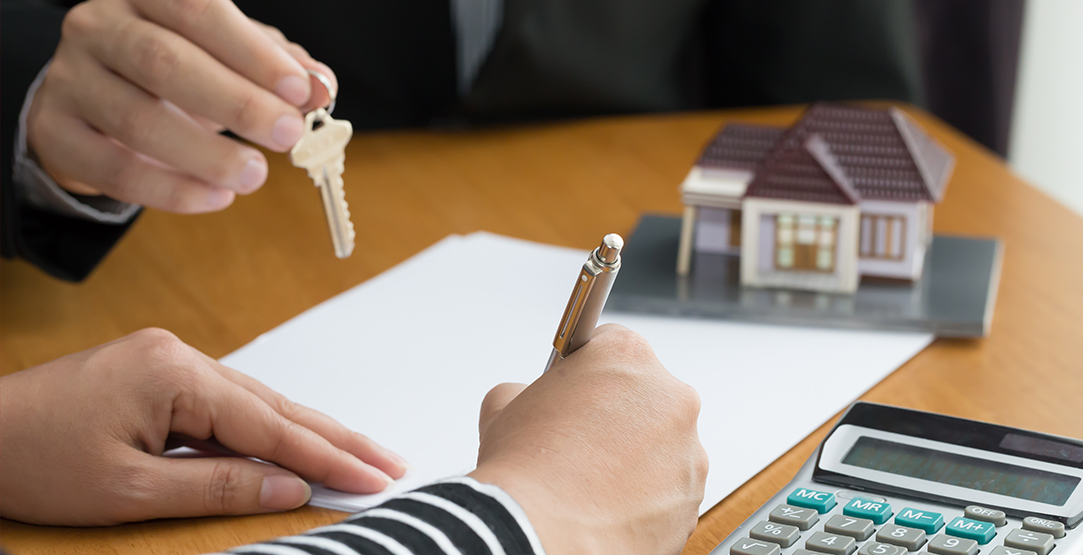 Documents For Home Loan
Checking documentation thoroughly is the most critical aspect of the purchase of a resale property. If you do your homework on checking documents, you will also be more prepared to apply for a home loan. It's advisable to use the services of a property lawyer to do so. The lawyer will also be useful for completing the paperwork pertaining to your purchase. Make sure that the seller produces all documents in original. Don't commit to the seller your intention to buy the house or pay the token amount till the necessary documents are available. The following documents must be provided:
Documents common to all configurations
Original sales deed and documentation indicating chain of ownership of property since it was constructed. All sales deeds of previous owners should be adequately registered and stamped as per regulations. The property should have a clear and marketable title with no encumbrances.
Documents specific to a co-operative housing society
Share certificate issued by the society is a very important document establishing the identity of the seller. This should have the names of all the previous owners.
Letter from the society stating details such as the number of floors in the building, the construction year, the apartment's built-up area and the number of lifts in the building.
No dues certificate from the society.
NOC from Society in case of a co-operative housing society. This document states that there are no dues payable by the seller and that he has complied with all the rules laid by the society.
Copy of Incorporation Certificate of the Society.
Copy of latest local government tax receipt.
Documents specific to an Apartment Owners' Association
Copy of Incorporation Certificate of the Association
Copy of the property registration card
Copy of the occupation certificate
Receipt for the payment of registration fees
Documents specific to a Development Authority settlement
Allotment Letter
Demand Letter
Possession Letter
Electric and Water NOC
Conveyance Deed if in freehold
NOCs from utilities and Municipal Corporation (MC)
No dues certificate for House Tax
Documents specific to a privately built up home
Commission a search report of the land records and the records of the Sub-Registrar
Building violations report from council, MC, Estate Office or other local authority
Judicial Records check
Sale Deed
Mother Deed
Encumbrance Certificate
Khata
Occupancy Certificate
Building Approval Certificate
Possession Certificate
Others – RTC/Pahani, Conversion order etc. depending on circumstance
NOC from the Collector if the building exists on Collector's land
Get your home loan pre-approved
Time is of the essence in a resale transaction, particularly when you are buying another property and are dependent on the finances from the current property to be able to proceed with the purchase of the new house. You should therefore get your home loan pre-approved. A pre-approved home loan helps you negotiate better and close the deal faster. In fact, it guards you against the fear of losing a good deal. Taking a home loan for a resale property also helps you get a property on which the lender has done a due diligence before disbursing the loan.
Conclusion
A resale property is a great option for those who want to live in areas with built up infrastructure or those who have the location as a priority (where there are no new constructions). An already built-up home can be ready to occupy and cut down the hassles of waiting for construction to be completed. With ready finance available in the form of home loans, resale property is an option that future homeowners should explore before buying their dream home.
Pros and cons of buying a resale property
| Pros | Cons |
| --- | --- |
| You can get a home at a lower cost as a resale property gives you room for negotiating with the seller | The house that you are buying may be old and structurally weak necessitating extensive repairs and renovations |
| You do not need to wait for construction to be complete | Many sellers expect a large part of the payment in cash |
| You can get a home loan for resale property with tax benefits as an added benefit | You may not be eligible for home insurance in case of very old construction |
| You could move into your new home right away | You may need to move into a rented accommodation if you need to undertake repairs and renovation of the home before moving in |
| Your home insurance premium may be low if you get the property at a good price | You may not get contemporary amenities available in new constructions |
| You can get a property in the location of your choice | |
| You have the opportunity to inspect the property yourself and make an informed decision by knowing what you are getting into so that there are no unpleasant surprises later | |
Also Read - Home Loan Agreement

Home calculations made easy to help you plan your home