– Choose a suitable builder; consider the builder's –

experience and track record
reputation
financial health
legal standing

– Choose a suitable building; consider –

the building's location and accessibility
surroundings
availability of utilities
facilities and amenities offered by the builder
costs and payment structure
if it's ready-to-occupy or under construction
home loan availability on the property

– Ensure the documentation is complete
Owning a home is probably the biggest dream of an individual. It is big not only in monetary terms but also with regard to the emotional value that it accords. Owning a home signifies freedom from landlords and lease agreements, shifting homes every few years, etc. To top all these, home ownership brings with it a sense of accomplishment and social status. When home ownership signifies so much, you need to ensure that your purchase decision is carefully analysed, planned and executed. If you plan to buy a home from a builder/developer, you need to take care of the following critical aspects:
Builder and building – the two that matter
These are the two broad aspects that you need to focus on – 1. Buying in a well-planned construction made with good materials and 2. Buying from a reputed builder.
Choosing the builder
It is extremely important that you choose a good builder who can deliver on your home-ownership dream. Here's what you should keep in mind while evaluating a builder:
Experience and track record
You would naturally not want to risk your home being built by an inexperienced builder. Find out how long the builder has been in business, how many projects has he delivered, etc.
Reputation and credibility
Merely being in business for a long period of time is not sufficient; the builder should have earned goodwill and trust of customers. Keeping promises on delivery, quality, amenities, etc. is important. You also need to check if his offers are credible; some builders make too-good-to-be-true promises to lure customers, but back out later.
Financial health
The builder should not be over-leveraged. You need to check if the project is fully funded or at least backed by a reputed financier. Also check if the developer has been in the news for having defaulted on his loan commitments earlier which would make access to further financing very difficult.
Legal standing
You would do well to ensure that your builder is not entangled in legal cases either relating to his business or other family / financial issues. Court proceedings are huge distractions to his business activity and may result in project delays.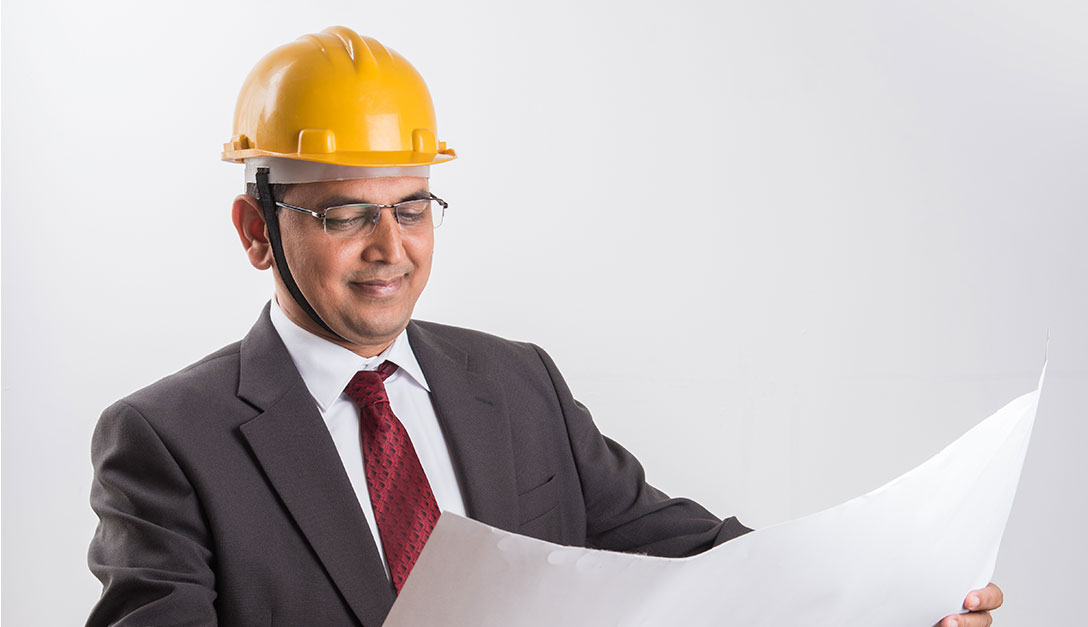 Choosing the PROPERTY
The other important aspect that you need to focus on is spotting the right home to suit your needs. Here are some important factors to consider:
Location and Accessibility:
The property should be located nearer to places you would frequent. These could be school / college, office, hospital, temples, etc. The place should also be easily accessible by public transport. Check if the area around the property is part of the municipality's plans for any kind of construction such as road widening, building a flyover, etc. which may lead to land acquisition later.
Best place to buy property:
Where to buy is as important as when to buy property. Your surroundings matter as much as the interiors of your home. The property should not be near a garbage dumping ground, factory or any such areas that cause pollution. Also it has to be a safe neighbourhood with no anti-social elements, slums, etc.
Utilities:
Ensure that the prospective home is well served in terms of utilities such as pipeline gas, electricity and potable water. Some of these are basic necessities and you may find it very difficult to compromise on these essentials later.
Facilities and amenities:
Check the facilities that are being offered by the builder within the property or complex. Reserved car parking, security, walking track, play area for kids, club house and swimming pool are some of the desired ones.
Costs and payment structure:
This is a very important factor. Remember, you have a fixed budget and you need to find properties that match it. Apart from the basic cost of the home, you need to consider extra costs for stamp duty and registration fees, floor rise, maintenance charges, post-possession expenses, etc. You also need to take into account discounts and offers apart from innovative financing options like 20:80 subvention schemes.
Home loan benefits:
Even if you have adequate funds to purchase the flat, you may consider taking a small home loan just for an additional due diligence by the lender to ensure the legal and technical soundness of your chosen property. A property that is accepted for lending purposes by a financial institution based on the documents required for home loan gives you added confidence.
Under construction or ready-to-occupy property:
Your choice between a ready-to-occupy property and an under-construction one would depend on a few factors like your urgency for a home, cost, your level of comfort with the developer, etc. If you need a home urgently, you have no choice but to go for a ready property. But such properties usually command a higher price than an under-construction one both due to the instant utility and lower risk. Under-construction properties come with a certain amount of uncertainty in terms of the likely date of completion, quality and finish, etc. Moreover, with finished apartments, you can not only move in immediately but also start paying EMIs which would reduce your ultimate interest burden.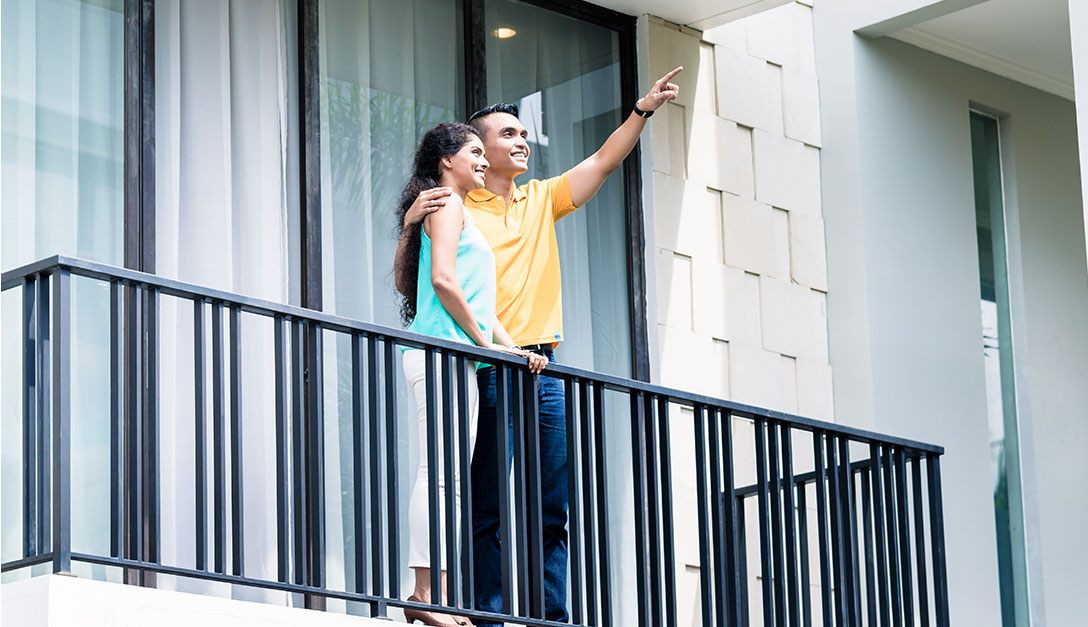 How to buy property?
Once you have decided on the builder and the building, it is time for you to verify the documents. This is extremely important considering the legal implications that improper documentation can create for you. It's advisable to use the services of a property lawyer to do so. Make sure that the builder produces all documents in original. The following documents must be provided:
BEFORE PURCHASE
Approved building plan:
Any building should be approved by the concerned local body. It could be a panchayat, municipality or an urban development body. The approval should be obtained before commencing work at the site and the finished building has to conform to the approved plan. So ask the builder for the approved plan of the building.
Allotment letter:
The promoter or builder should provide you a firm allotment letter mentioning the project name, address, apartment number, etc. This forms the basis of your entitlement. You also need to ensure that the promoter has permission to divide construction into flats on completion of the project.
Sale agreement:
Ensure there is a written agreement in place with the developer clearly mentioning the specifications of the flat and all the terms and conditions and legal implications, should there be a default on either side. Look for critical clauses on price related issues, compensation for delays, etc.
NOC:
A 'No Objection'Certificate from the district collector is required if the building is to be built on Collector's land.
Environmental clearances:
If the project is coming up in a coastal zone or other ecologically sensitive area, environmental clearance from the concerned authorities is essential. Without this, the construction would be considered illegal.
Commencement certificate:
The local body should provide a certificate for commencement of construction. This would be issued after the promoter has obtained all necessary clearances.
Conversion certificate:
If the land was originally agricultural or earmarked for other purposes, the promoter has to get it converted into residential land from the relevant authorities and you need to verify this.
Completion certificate:
If you are purchasing a 'ready to occupy' property, you need to ask for the completion certificate. This would indicate that all necessary amenities like power, water, drainage, etc. are ready.
AFTER PURCHASE
Original sale deed:
The builder has to execute the sale deed in your favour to effect the sale. This deed would mention the Un-Divided Share (UDS) of land that you are eligible for, the extent of constructed area sold to you, etc. It would also include the price, right to common areas and services etc.
Possession certificate:
This marks the formal handing over of the apartment to you. It signals the completion of all works that the builder has committed to you. If you are buying a completed apartment, you need to check this before purchasing.
Society incorporation certificate:
Once a project is completed and has occupants, a society is formed by these occupants, which then administers the building and coordinates with the builder on maintenance and other related issues. You need to procure a copy of the society incorporation certificate and also become a member of this society and obtain the share certificate.
Other documents:
Once you purchase the house, you need to ensure transfer of title with the local body, change your address on ration card, voter card, Aadhar card, passport, etc. and change utility bills to your name.
The above list of documents is indicative in nature and additional documents can be asked for by the lender as per the local laws prevailing in that region.
To sum up
With the real estate industry, having no proper regulation currently, it's important that you do a due diligence more so because it's a large financial transaction involving a significant portion of your earnings and wealth. Exercising caution while choosing the builder and the building, apart from ensuring proper documentation for legal safeguards would make your home ownership a lifelong delight to cherish.
Pros and Cons of buying new property from a builder
| Pros | Cons |
| --- | --- |
| You get a new home (not lived in by anyone) | Maintenance charges are higher in case of a new property |
| You don't need to deal with issues related to an old property such as leakage, repairs etc. | There could be delays in getting possession of the property if the construction does not take place as per schedule |
| In case of an under-construction property, you get to pay in instalments; hence, no pressure of large lump sum payment | The builder may not provide the amenities promised or may provide sub-standard amenities |
| New constructions are likely to offer amenities as per the latest trends | Due to absence of a regulatory authority there is lack of standardisation and professionalism in the real estate sector in India |
| If a project has been pre-approved by a home loan company, it becomes easier to get a loan for a property in that project | |
| If a project has been pre-approved by a home loan company, the lender would have vetted the project and documents; you are assured about the credentials of the builder and project | |
Also Read - Home Loan Agreement

Home calculations made easy to help you plan your home