For the past couple of years, there is lot of buzz surrounding the Dwarka Expressway and the real estate development adjoining it. Dwarka Expressway, also known as Northern Peripheral Expressway, is a 150 meter wide and 18 kilometer long expressway commencing from Dwarka Phase 2 and joining NH-8 near Kherki-Dhaula. The expressway was planned to decongest the existing Delhi-Gurgaon Expressway by providing an alternate link between Delhi-Gurgaon and Manesar.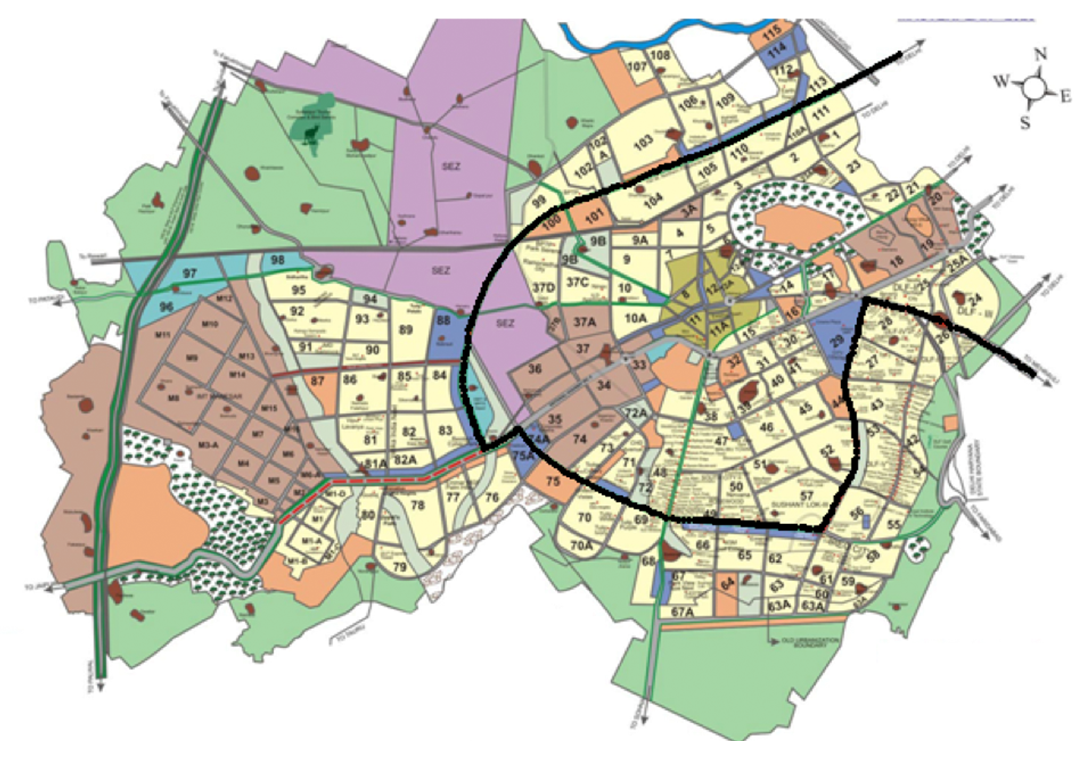 Easy access to Delhi through Dwarka from Gurgaon and its suburbs has given the real estate development in this region a great boost. The proposed metro corridor and the improved connectivity to airport will further provide an impetus to the real estate development in the region. A large number of residential and commercial projects have commenced near the expressway to leverage its advantages such as improved connectivity. The new master plan for Dwarka Expressway – 2031 has now made provisions for commercial, residential and institutional projects along the expressway.
From the development point of view, the expressway is divided into three clusters - Cluster A (Delhi side) consist of Sectors 110A, 111, 112, 113, 114; Cluster B (Centre) consist of Sectors 110, 109, 106, 105, 108, 107; and Cluster C (Gurgaon side) consist of Sectors 103, 104, 102, 102A, 101, 100, 99 and 99A. The proposed residential hubs will be located towards Gurgaon side, with sectors such as 99, 100, 101, 102, 103, 104, 109, 110A and 111-113 being projected as residential hubs. Prominent developers have launched integrated townships, group housing projects, mid-segment housing and luxury projects in these sectors. Every residential project around Dwarka Expressway is equipped with a gym, club, tennis court, spa and other world class recreational amenities. In addition to the residential spaces, Sectors 105, 106, 109, 110, 110A, 111, 112 and 113 will comprise the commercial belt along the expressway; with Sectors 114 and 88 being fully commercial.
Also Read - Home Loan in Delhi

Home calculations made easy to help you plan your home