To plan your home purchase –
Begin with deciding your budget, arrived at by working out your down payment and the home loan amount.

Your budget will dictate the location, size and amenities you can choose.

Do an online search and shortlist a few properties in your preferred location.

Visit the properties yourself and check for facilities and ease of access to transport, healthcare and other social infrastructure.

Think about your future needs and consider the resale value of the house before deciding the purchase.

Do adequate homework and take your time to make your decision.
Buying a new home involves massive effort. Taking the right decisions at every step of the purchase process can be overwhelming and stressful. That's because it usually is the most expensive purchase of your life, especially if you're young and have embarked on your career path just a few years ago.
But it doesn't have to be that way. If you are well planned from the very beginning, you should be able to comfortably circumvent the hurdles of buying your dream home. It is best to indulge in most of the activities listed below yourself, so you are able to get first-hand information on the locales you are considering living in.
The first thing that you have to decide is the budget for your home purchase. The budget will have overriding powers on deciding on size, location and amenities that you can choose. Once you have a good idea of the budget, it will also allow you to make decisions regarding stretching a bit for the extra size or that up-market locality. Most of us would not have the funds to purchase a home outright. But even for those who can, it's beneficial to take a Home Loan because of the much needed assistance on the legal and technical due diligence on the property offered by financial institutions in addition to the tax benefits that can be availed.
How much you can spend on buying a home is therefore directly linked to the amount of money you can put up front and the quantum of the Home Loan that you can avail for the EMI that you can afford.
Narrow down to your top picks
For various reasons, you ought to have more than one consideration of your preference of locale. You may want to live in the neighbourhood where you spent your childhood, but what if it's too expensive for you – in which case you'll go slightly further away but to an area that's best connected by rail or road to your to your parent's home, your place of work as well as to the market area or commercial centres.
Due to the influx of several property portals, starting the search for your home is best done on the Internet these days. Various real-estate websites list current property indexes for most localities. Look at the average price listed per sq. ft. A quick search on these websites will also tell you the general availability of homes for sale (their size, situation, age as well as amenities that may come along with it.) Check the available or suitable sizes of homes and their quoted price and you have an estimate to work with. You may even be able to narrow your preferences down to a couple of top picks considering the estimated price that you are comfortable with.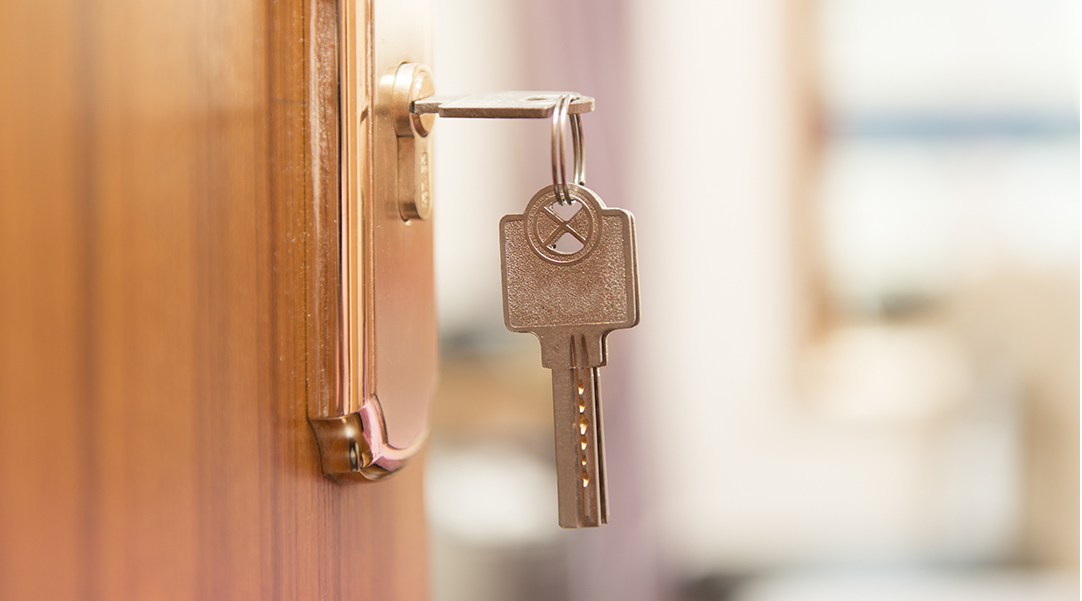 Visit the location yourself
Once your shortlist is ready, visit the places yourself. Walk around the area, you may find some lanes more peaceful than the other, others more conveniently and yet those that just perfectly fit the bill. An aspect that you must know is that a spot that is most convenient to amenities such as transport, schools, hospitals, utilities as well as entertainment may cost you a slightly higher premium than one that may be a further 10 minute walk away.
Consider the needs of all that will dwell in your home with you. Should you have elders as part of the family, you may want to consider proximity to good healthcare facilities as well as recreational centres and whilst looking for some place with peace and quiet. A less populated area will also serve aptly for the children to play about freely, learn and grow up in safe environments.
Ask around so you get the best details
There are a lot of apartments listed for sale directly through real estate websites. These are those where you would deal with an owner directly in case of a second sale and the builder in the case of a new boy. The idea of a realtor/ consultants' compensation is eliminated, saving you at least a few thousand. If you have spotted an apartment that you fancy, be sure to ensure basic requirements such as electricity and water are not in short supply, it has proper sewerage facilities and has a safe and secure neighbourhood.
Think of the future
Though a home becomes associated with a lot of memories and sentiments, there comes a time when one has to think of moving on. This might be because of professional reasons like moving jobs and cities or for the reason of upward mobility. The family might become larger and the needs might change. At that time it is important to know that the investment made so many years ago was good and it has returned back its value manifold. So it is important to consider the resale value of your house while making the purchase decision.
Take your time deciding
You should take your time and do adequate homework before you buy your home. You can't keep selling and/ or re-buying homes hence, make the best decision for the first time on. Keep your options open and say yes to nothing unless you know everything there is to it. Lastly, do not let others make decisions for you, you might not like ending up with a home that looks and sounds like someone else's dream.
Also Read - Home Loan Prepayment

Home calculations made easy to help you plan your home