Opt for a floating rate home loan if -
You expect interest rates to fall
You are unsure about interest rate movements
You want some savings on your interest cost in the near term


Opt for a fixed rate home loan if -
You are comfortable with the EMI you are committing to pay
You expect interest rates to rise
If interest rates have come down and you wish to lock in at that rate


If you are unable to decide, opt for a combination loan which is part fixed and part floating
You can switch between a fixed and floating rate at a nominal fee
Buying a house involves a series of decisions which can have an impact on your life for years, or even decades. The decision to rent-or-buy a house is the first. Once that is decided in favor of 'buy', spotting the perfect home for your family is the next decision. And then comes the crucial 'Fixed or floating interest rate' home loan decision. This decision has an impact on your financials and hence, requires careful consideration. So what's the difference between the two and which is more beneficial for you? Well, here are some pointers that would help you take a suitable decision.

About fixed rate home loan and its benefits
In a fixed rate loan, the interest rate is fixed at the time of taking the home loan. Apart from a regular fixed rate product where the rate of interest is constant over the entire term of the loan, there are variants available which allow you to fix your interest rate for specific periods of 2, 3 or 10 years and is available with the right of reset by the lender at any point in time.
Opting for a fixed rate home loan gives you a sense of certainty since you know what your repayments will be right from the time of taking the loan, giving you the confidence to budget accurately and plan your finances. So there is a reasonable measure of predictability to your loan tenure, EMI commitments and the total interest outflow.
Fixed rate loans are usually priced slightly higher than floating rate loans. If the difference is quite large, you may be swayed toward a floating rate loan. But if they are almost at par or if the difference is minimal, then you may want to assess your situation and needs, to decide whether to opt for a fixed rate loan or a floating rate loan.
You should opt for a fixed rate home loan in the following circumstances:
You are comfortable with the EMI you are committing to pay. It should ideally not exceed 25-30% of your take-home monthly income.

You perceive a scenario of rising interest rates in the future and hence, would like to lock in your home loan at the existing rate.

If interest rates have come down recently and you are comfortable with the current level of interest rates, lock in at this rate with a fixed rate loan. For example, if home loan interest rate was at 10% a couple of years ago and has now declined to say 8.5% and you are mentally and financially comfortable with this rate, you can avail a fixed rate loan.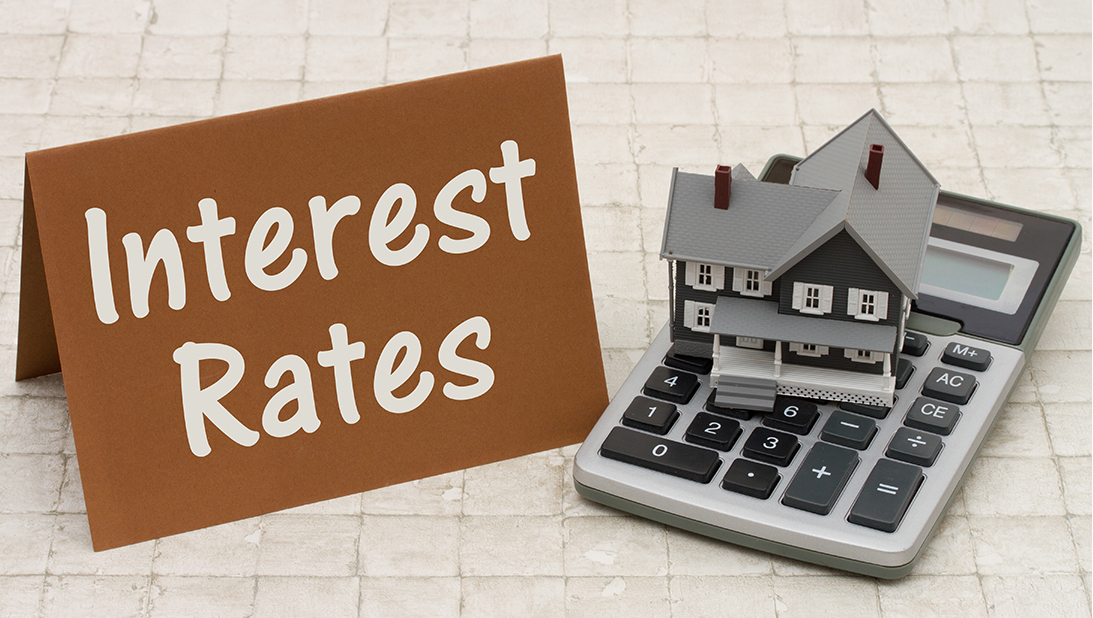 Floating rate home loan and its benefits
Also referred to as 'adjustable rate home loan', these loans are linked to the lender's benchmark rate, which, in turn, moves in sync with the market interest rate. If there is a change in the benchmark rate, the interest rate on the loan also changes proportionately.
The interest rate on such loans is reset at specified intervals. It could be calendar periods like every quarter or half of a financial year or it could be unique to each customer depending upon the date of first disbursement of his home loan. Alternately, the reset could also be linked to your loan anniversary. Financial institutions generally reserve the right to alter the interest rate reset cycle. If there has been a change in the market rates during the review period, your rates too would be reset higher or lower as the case may be. In cases of such rate resets, it is usually the tenure of the loan that gets re-adjusted to account for the changed interest rate. If the rate increases, your remaining loan tenure would be extended and vice-versa. This is done to avoid frequent revisions to your EMI which could impact your cash flow. But if you so desire, you may request the lender to revise your EMI instead of the loan tenure.
You should opt for a floating rate home loan in the following circumstances:
If you are expecting interest rates in general to fall over time, opting for a floating rate loan in such a scenario will result in the interest rate applicable to your loan falling too, thereby reducing the cost of your loan.

Floating rate loans are suitable for those who are unsure about interest rate movements and would prefer to go with the market rates.

If you are looking for some savings on your interest cost in the near term, floating rate loans are usually set at a marginally lower rate than fixed rate loans thereby giving you some benefit in terms of cost of your loan.
If you still cannot decide
If you are still unsure about which kind of housing loan is suitable for you, opt for a combination loan which is part fixed and part floating. This is especially suitable for you if you have other loan repayments presently and your cash flows have been planned to meet your loan obligations for the first 3-5 years; during this term, you can opt for a fixed rate. After this phase, you can opt for the floating option for the balance term of the housing loan.
It is normally difficult to predict future home loan rates. It may so happen that the housing loan interest rates move contrary to your expectation, which may leave you with an unfavorable interest rate option on hand. But you need not worry too much about making a wrong decision regarding your housing loan. Remember, you also have the option to switch between a fixed rate and floating rate housing loan at any point in time; lenders would usually levy a nominal fee for this facility.
To conclude, one cannot say that one kind of loan is better than the other; selecting the fixed option or floating home loan interest rate option will depend on your needs, preferences and financial profile. You need to consider the factors discussed above to select the option that suits you best. Though your choice of loan has a material impact on the eventual cost of home, you have the flexibility to change how interest is levied on your home loan depending on the circumstances.

Did You Know?
Floating rate loans are popular due to the flexibility which they offer to the customers.

If you are certain about interest rates rising in the future and would like to lock in your loan at the existing rate, opt for a fixed rate loan.

Anytime during the tenure of your loan, you can convert your fixed rate loans into floating rate loans and vice versa, by paying a small fee.

There are no prepayment penalties in a floating rate loan.

One's choice of fixed, floating or combination loan depends on one's personalsituation, needs and level of understanding of interest rate movements.
Fixed versus floating interest rate
| Fixed | Floating |
| --- | --- |
| Interest rate on your home loan remains fixed throughout the loan tenure. | Interest rate on your home loan changes based on change in the lender's benchmark rate. |
| Fixed rates are slightly higher than floating rates. | Floating rates are slightly lower than fixed rates. |
| If you are comfortable with the prevailing interest rates, are reasonably sure that interest rates will rise in future, opt for a fixed rate home loan. | If you are unsure about where interest rates are heading, opt for a floating rate home loan. |
| There is a prepayment penalty in case of fixed rate home loans. | There is no prepayment penalty in case of floating rate home loans. |
Also Read - Down Payment in Home Loan

Home calculations made easy to help you plan your home